Walking along the Danube river on the opposite side of the Parliament Building in Budapest, Hungary, all that most people can see is the massive Neo-Gothic edifice, one of the world's most recognizable buildings.
The same is true when you are waiting to cross the street on the crowded sidewalk near the beautiful Dohány Street Synagogue, which is attracting everyone's attention. Well, except for local residents, who couldn't care less and just want to get to the other side of the street. There is a little statue of a man standing by his bike.
What you'll probably miss if you don't pay very close attention are the tiny statues hidden in plain sight near those famous places, as well as in other locations around Budapest.
They are actually so well "hidden" and little-known that even residents of Budapest don't necessarily know about them. I've talked to a few ones who had absolutely no idea they existed, and no clue whatsoever about what it was when I asked about the first one I had found.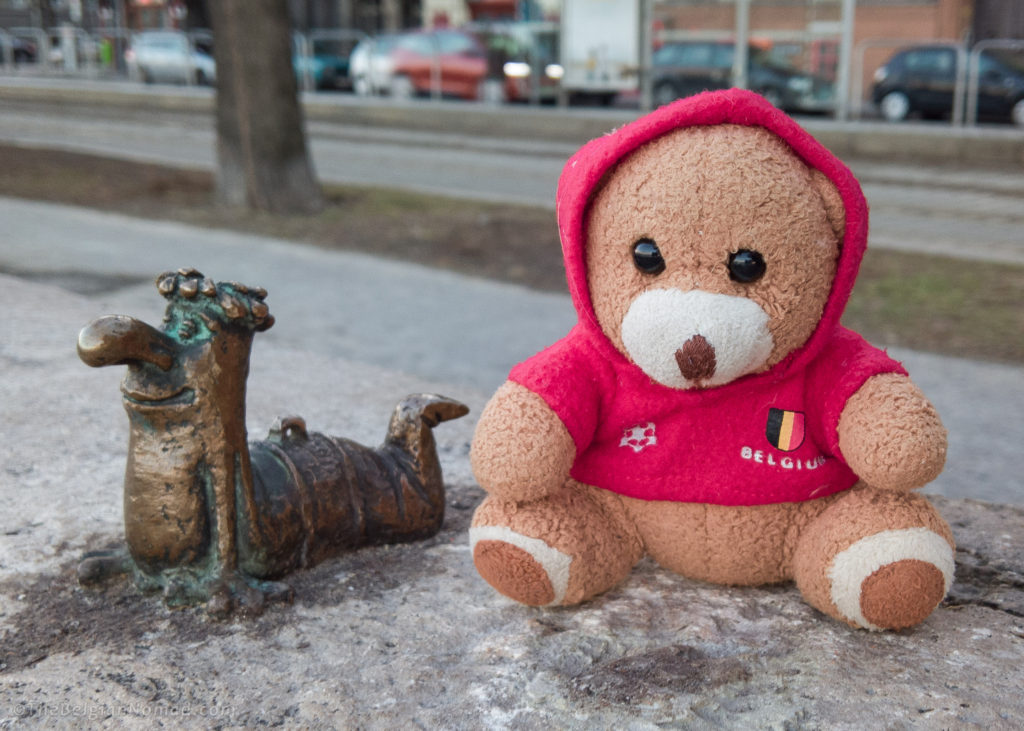 The first such tiny statue to appear overnight in 2016 was a little worm, only about 8 cm (3 in) tall, looking towards the Danube. Not just any random worm, Főkukac is a character from a 1980s Hungarian children's cartoon ("A nagy Ho-ho-ho horgász") about a clumsy angler and his worm.
It was created by Ukrainian sculptor Mihajlo Kolodko, who started this guerrilla pop-art project in his home town of Uzhorod, Ukraine.
Other small statues followed this cute little worm:
A little tank in front of the Parliament building. Kermit the Frog on Szabadság Square. It was created in 2016 for the 60th anniversary of the 1956 revolution and disappeared sometime later, with only a tiny metal rod left. It has, however, reappeared relatively recently and, as far as I know, is still there.
A dead squirrel near the statue of Lieutenant Columbo and his dog on Falk Miksa Street
elfin urinal in the City Park (Városliget)
Hungarian composer Ferenc Liszt sitting on a suitcase outside Budapest's Liszt Ferenc International Airport
Harry Houdini (not pictured here) on the first floor of the K11 Arts and Culture Center
Mekk Elek, a character from a children's TV show, is located at Széll Kálmán Square
The rabbit with checkered ears (A kockásfülű nyúl), the character from a 1977 animated children's series at the Buda Castle, close to the top of the funicular
The Rubik's Cube, which was invented by Hungarian sculptor and professor of architecture Ernő Rubik.
Ferenc József in a hammock. He was a magnate and statesman who served as Hungarian Chancellor.
Theodor Herzl standing by his bike near the synagogue. He was an Austro-Hungarian Jewish journalist, playwright, political activist, and writer.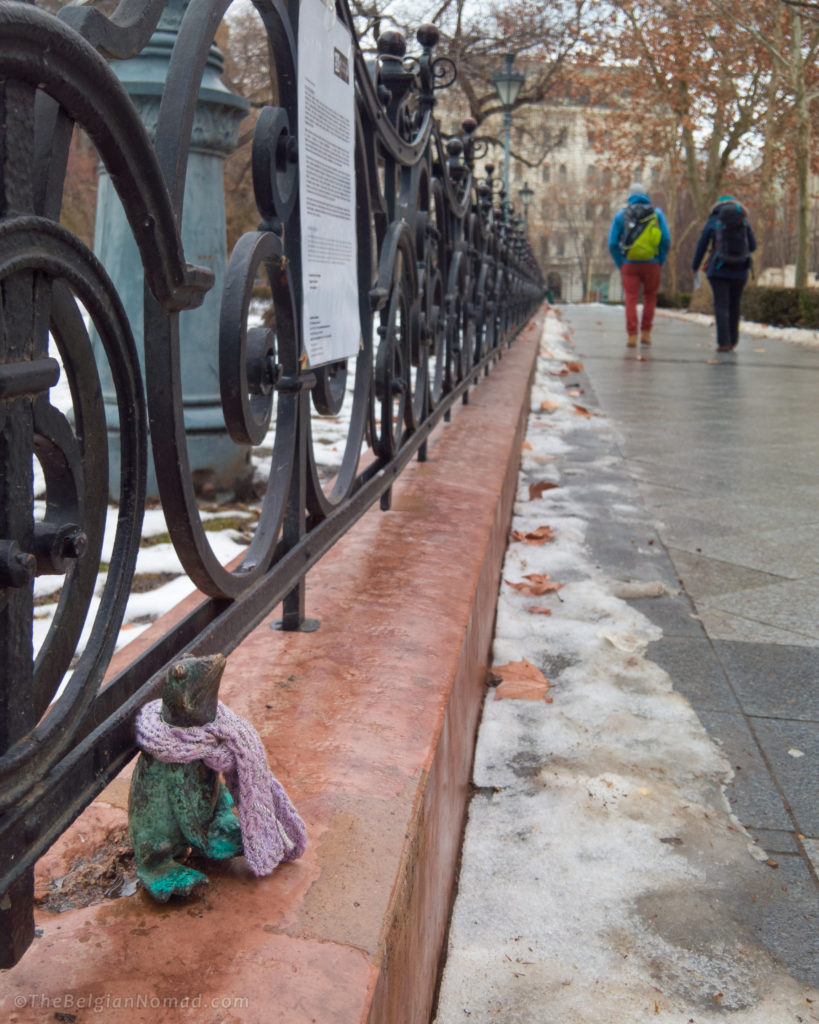 Besides Kolodko's statues, a few dozen bronze snails and sparrows, as well as a bronze umbrella, a purse, a wallet, and a skateboard are located on the Széll Kálmán Square. While aesthetically pleasing (some more than others), their main purpose is to prevent people from skateboarding on the concrete elements of the square, such as the low walls surrounding flowerbeds.
Where to find them?
Here are the locations of those graffiti.
Have you spotted a new tiny statue? Please contact me.