Vandalism? Art? Political message? Graffiti are highly controversial in many places, but the way they are seen and how well they are tolerated depend largely on what they represent and how well they are executed, as they range from scribble worthy of any blindfolded 3-year old to amazing pieces of art.
Some graffiti have become landmarks in their own right and are now on visitors' list of unmissable Instagram spots. And others, while not widely known, are well worth taking pictures, too.
From Berlin's Fraternal Kiss to Prague's John Lennon Wall, here are a few I've seen.
Fraternal Kiss
Berlin, Germany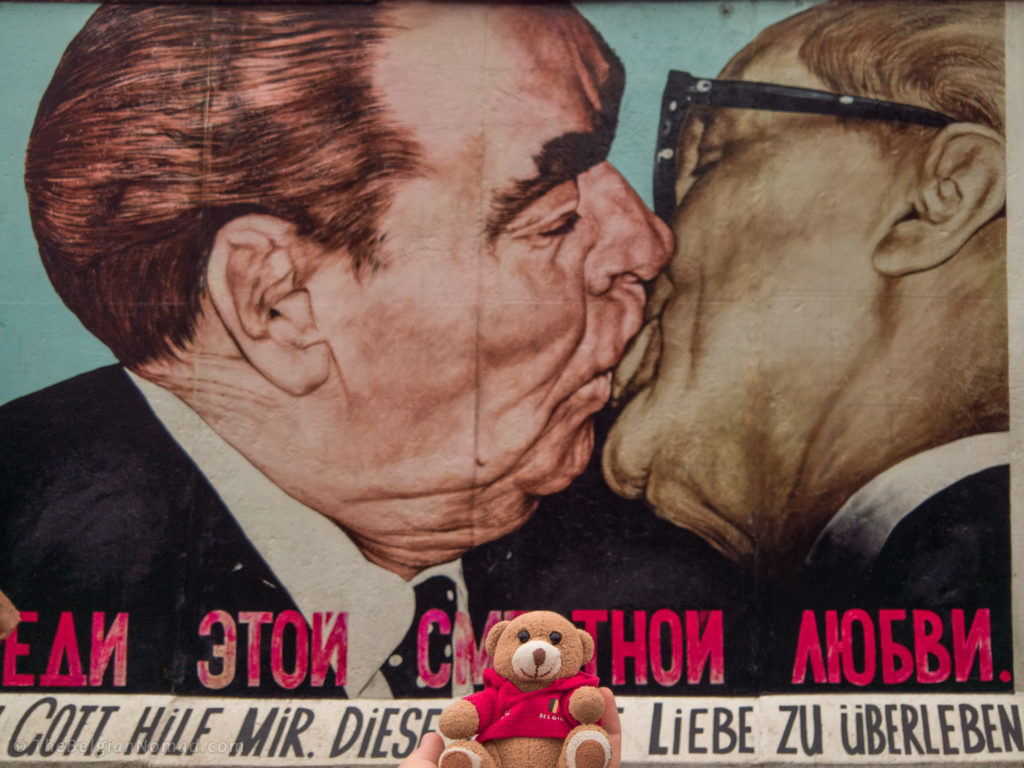 My God, Help Me to Survive This Deadly Love, often referred to as the Fraternal Kiss, is one of the best known graffiti on what remains of the Berlin Wall.
Created in 1990 by the Russian painter Dmitri Vrubel, the painting depicts Leonid Brezhnev and Erich Honecker in a fraternal embrace, reproducing a photograph that captured the moment in 1979 during the 30th anniversary celebration of the foundation of the German Democratic Republic (East Germany).
Due to deterioration over the years, it was erased and painting back in March 2009.
Make Everything Great Again
Vilnius, Lithuania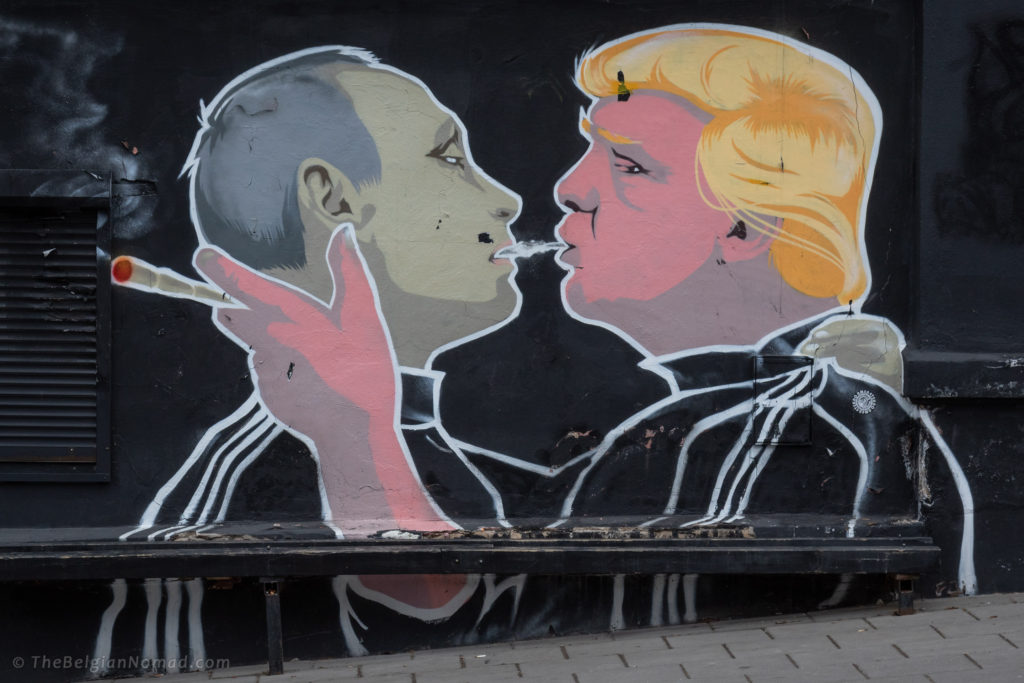 Created by Mindaugas Bonanu for local barbecue joint Keulė Rūkė in Vilnius, Lithuania, and obviously inspired by the aforementioned Fraternal Kiss, Make Everything Great Again was unveiled on 13 May 2016 and quickly became viral and made international news.
Following an exchange of statements of mutual admiration between Vladimir Putin and Donald Trump, it represents the then-US Republican presidential candidate about to give a French kiss to the Russian president.
Mural with a trumpeter on the roof and a cat in the background
Poznan, Poland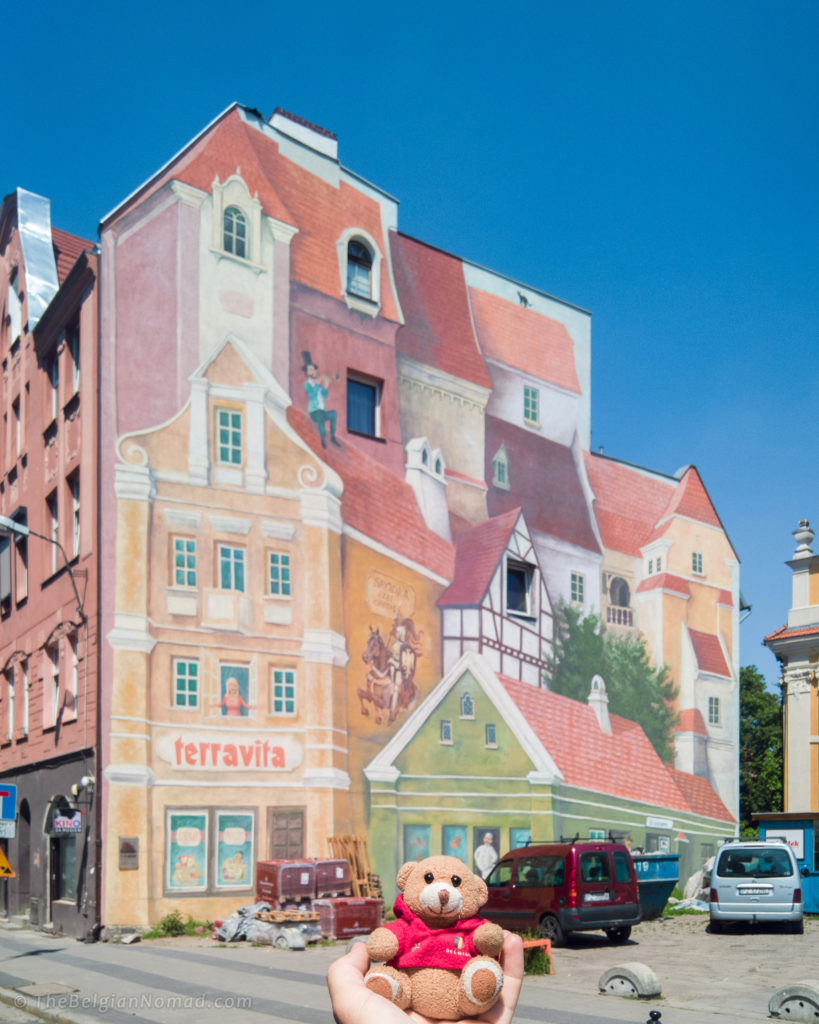 This amazing 3D mural, which was unveiled on October 1, 2015 in Poznan's Śródka district, was designed by Radosław Barek, based on a photograph from the 1920's.
I feel that the picture doesn't do it justice, as the 3D effect in real-life is absolutely fantastic.
Can you spot the trumpeteer and cat in the mural?
John Lennon Wall
Prague, Czech Republic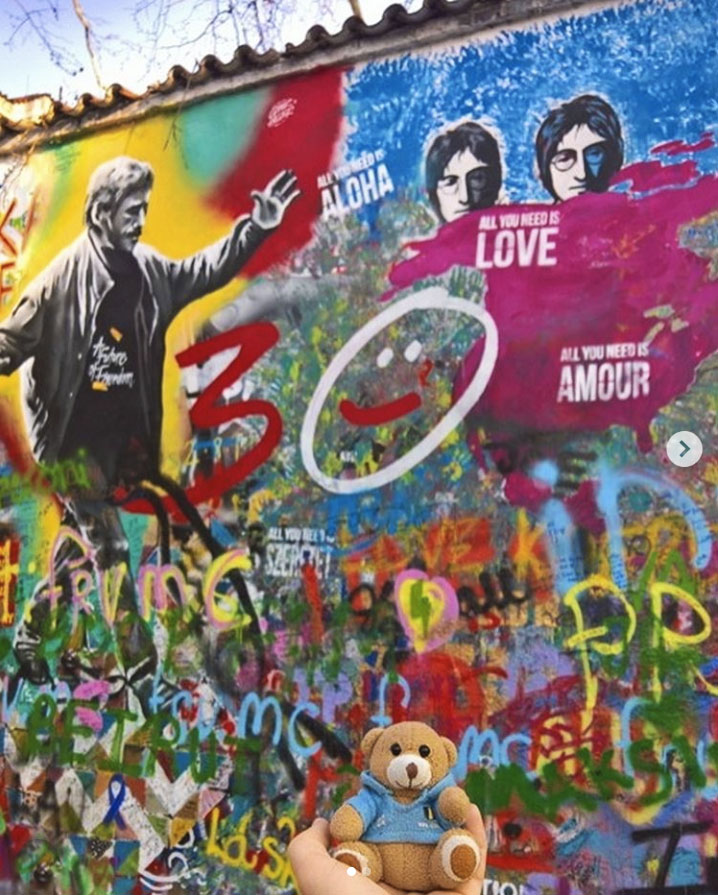 The John Lennon Wall, located in Prague's Malá Strana district, received its first graffiti in 1980, after his assassination. The original portrait of Lennon, accompanied by some song lyrics, was quickly followed by other graffiti.
It was painted over multiple times over the years, but graffiti always reappeared quickly, so the owners now just let it be.
At times, grievances against the then-communist regime were written on the wall, but nowadays, it mostly features paintings and messages about love and peace.
It is now a huge touristic attraction and changes continuously, with most graffiti staying visible only days or weeks. Occasionally there are real pieces of art, but most of it is just rubbish, though.
Where to find them?
Here are the locations of those graffiti.
What other graffiti should I add to this map? Please share in the comments below!