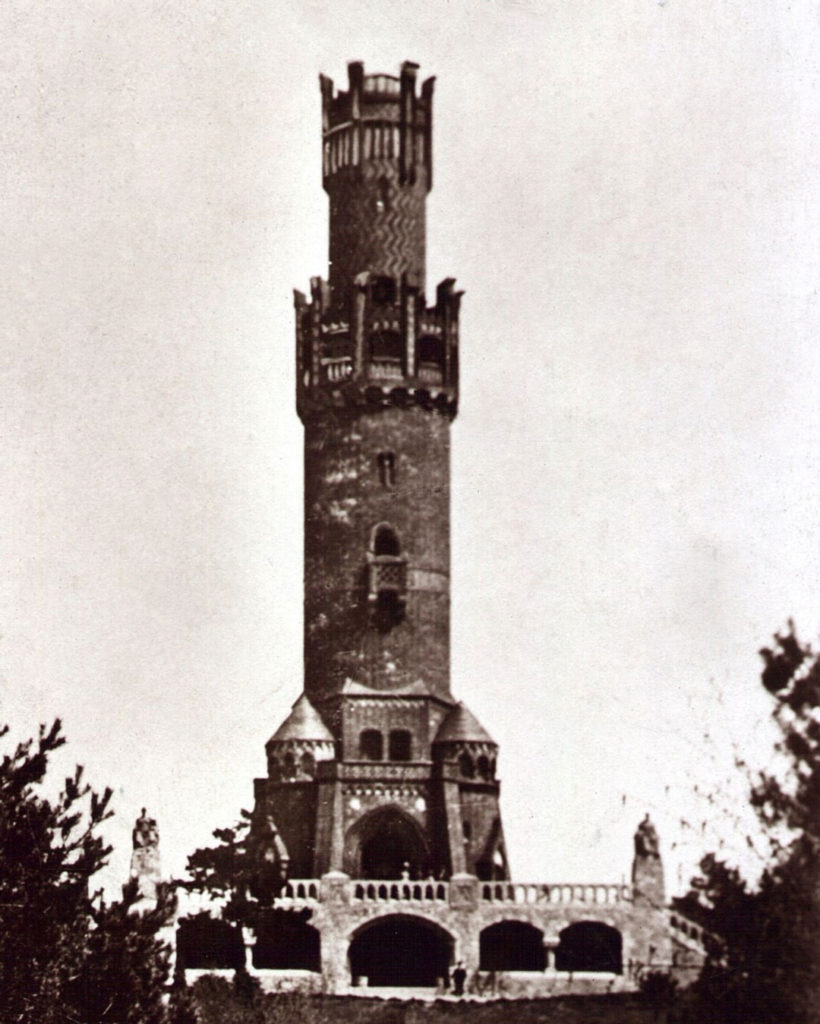 The 9-story tall Quistorp lookout tower (Wieża Quistorpa), in the Arkoński forest in Szczecin, Poland, was erected from 1900 to 1904 in tribute to local businessman and philantropist Johannes Quistorp, and had a height of 45 m (148 ft), or 52 m (171 ft) with the mast.
There was a summer café on the first floor and it was surrounded by numerous alleys and a garden, making it at the time a perfect destination for Sunday walks.
While the circumstances of its destruction aren't clear, the two prevalent theories are that it was destroyed during World War II, either by Allied bombings, or blown up by the Germans in 1945 during the battle of Szczecin, because it was an easy reference point for the Soviet artillery.
Many of the building fragments are now buried, the forest having overgrown them.
I highly recommend this off-the-beaten-path sight, even more so in the hot days of summer, when you'll enjoy a more pleasant temperature in the forest. From the city center, it's only about a 45-minute walk, or a short bus ride, to the edge of the Arkoński forest.