Located just outside of the Galeria Kazimierz shopping center in Krakow, Poland, those beautiful benches are original art pieces. Representing open books, each one is designed by a different artist.
A few other benches can also be found in the center of the capital city, Warsaw, just in front of the Palace of Culture and Science.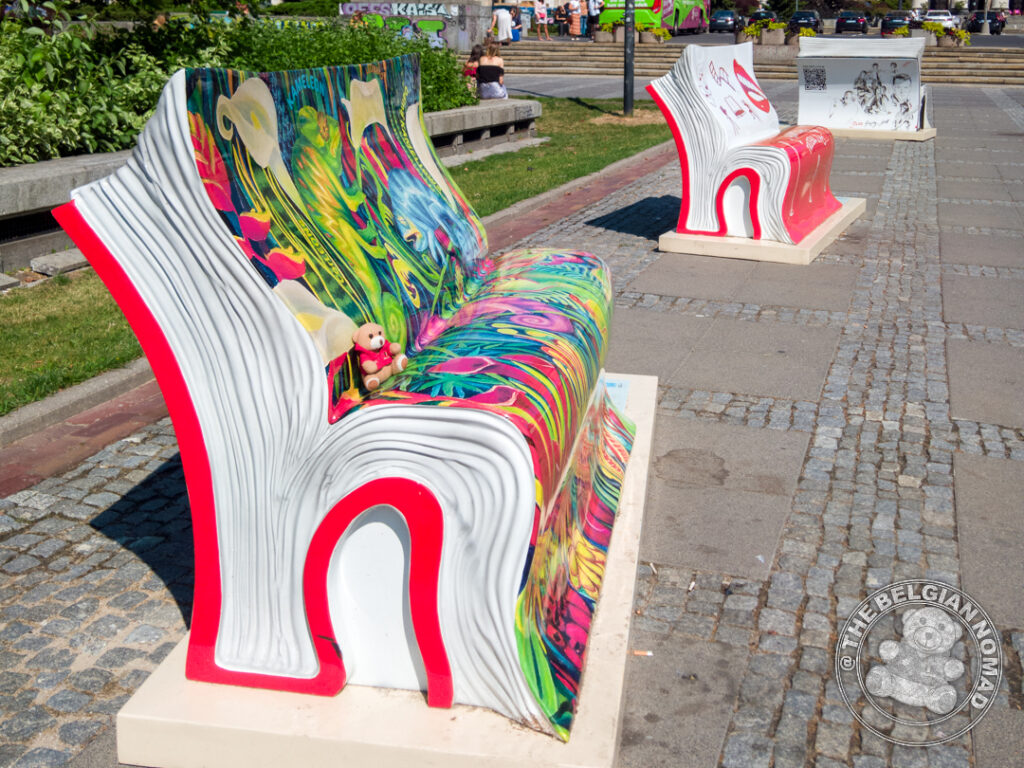 Have you seen some of those in other places, whether in Poland or abroad? Please share with us in the comments below.