Located at the southern tip of Norrland, Sweden's Northern Lands, Gävle is the oldest city of that region, chartered in 1446. That said, it is far closer to Stockholm than to any other major cities in Norrland.
I had the opportunity to spend an unplanned 24 hours there last week and was happy I did. Despite my mostly cloudy and rainy stay, I enjoyed it very much and hope I'll have to opportunity to go again someday.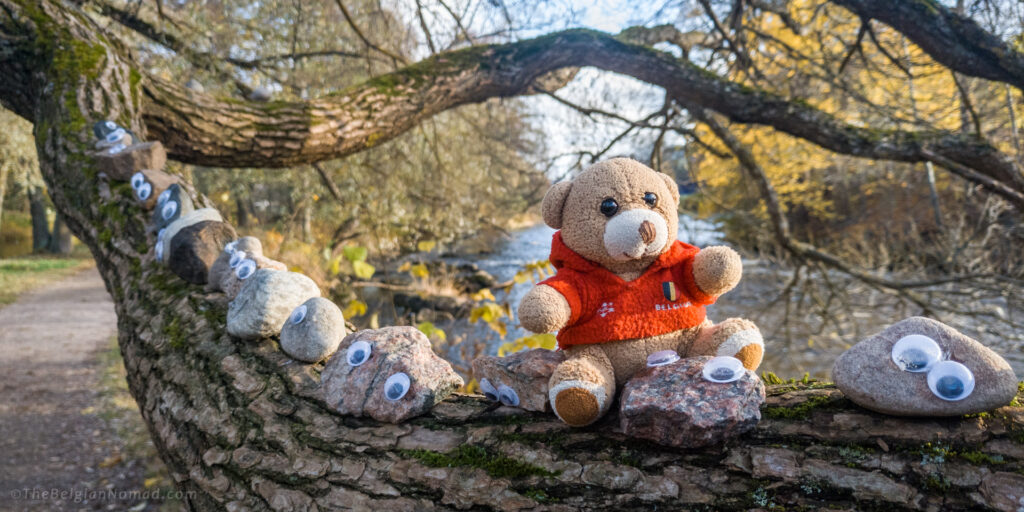 This beautiful little city, also known by its nickname Gevalia (from its Latin name), is crossed by a river, and offers nice architecture and plenty of green spaces, as well as nature reserves and forests just outside the city limits, all within walking distance.
Among my favorite sights are the many old, colorful, wooden houses, including those in the Gamla Gefle (Old Gefle) neighborhood.
Fishermen's cottages in Gamla Gefle already appeared on maps from the 17th century, though at the time the area was significantly smaller than it is today.
In the 18th century, there were plans to modernize the area, but they never materialized. While parts of the district were demolished over time, up to its gentrification in the 1950s, strong public opinion helped rescue what is now left of it, thus protecting those beautiful little houses and their cultural heritage.
Another area that I liked very much, located behind the train station, is filled with former warehouses, some turned into stores and offices. Some of those buildings look like they could crumble anytime, but if you ask my personal photographer, that's part of their beauty.
There you'll find a lovely coffee shop, Little Art Cakery. Unfortunately, I discovered it shortly before leaving the city and didn't have the time to stop for a pastry and hot cocoa, but if you visit it, let me know 😉
Have you, or do you plan to visit Gävle? Let me know in the comments below!