David Černý is an internationally-renowned Czech sculptor who gained notoriety in 1991 by painting in pink (to impress a girl, as he later said) a Soviet tank that served as a war memorial in central Prague. As the Monument to Soviet Tank Crews was still a national cultural monument at that time, his act of civil disobedience was considered hooliganism and he was briefly arrested.
While the tank has been moved to a military museum in another town, his often controversial works can be seen in many locations in Prague.
Some of his statues are displayed only temporarily, but here are some of his most-famous, permanent exhibitions.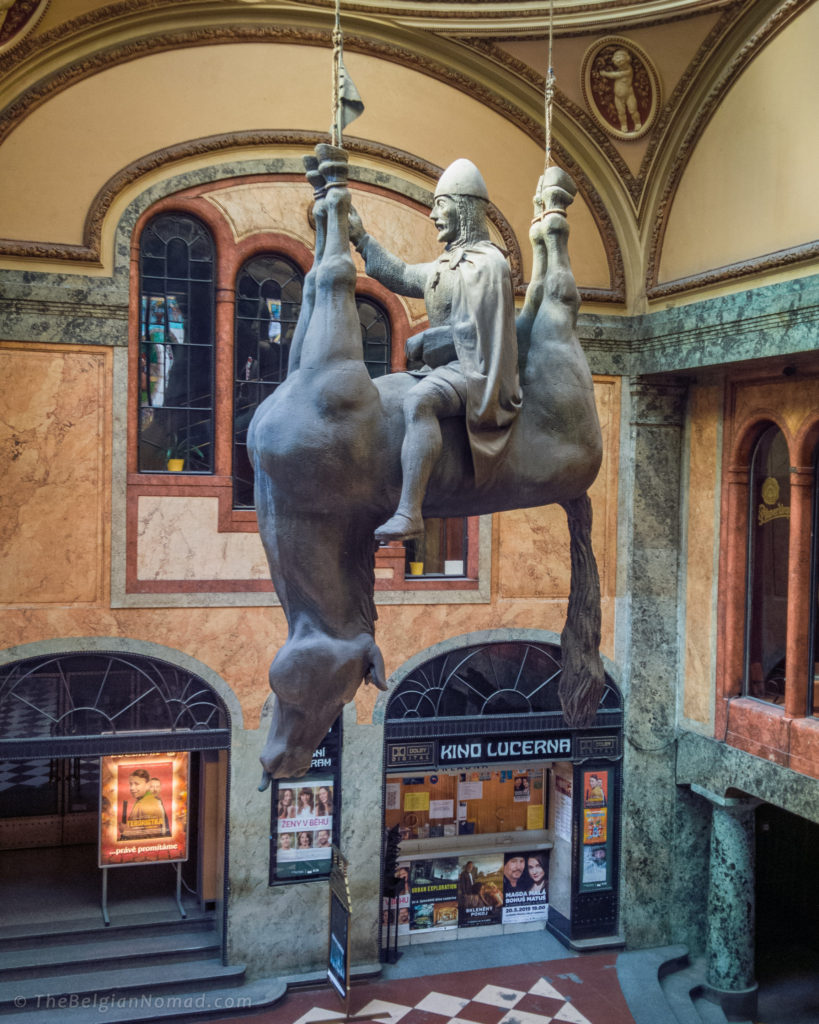 St. Wenceslas Riding a Dead Horse, located in Pasáž Lucerna, is a parody of the statue of St Wenceslas that is in front of the National Museum. It was created in 1999 and, while the artist doesn't comment on his sculptures, this is thought to be a political message on how the Czech Republic's heritage and values have changed.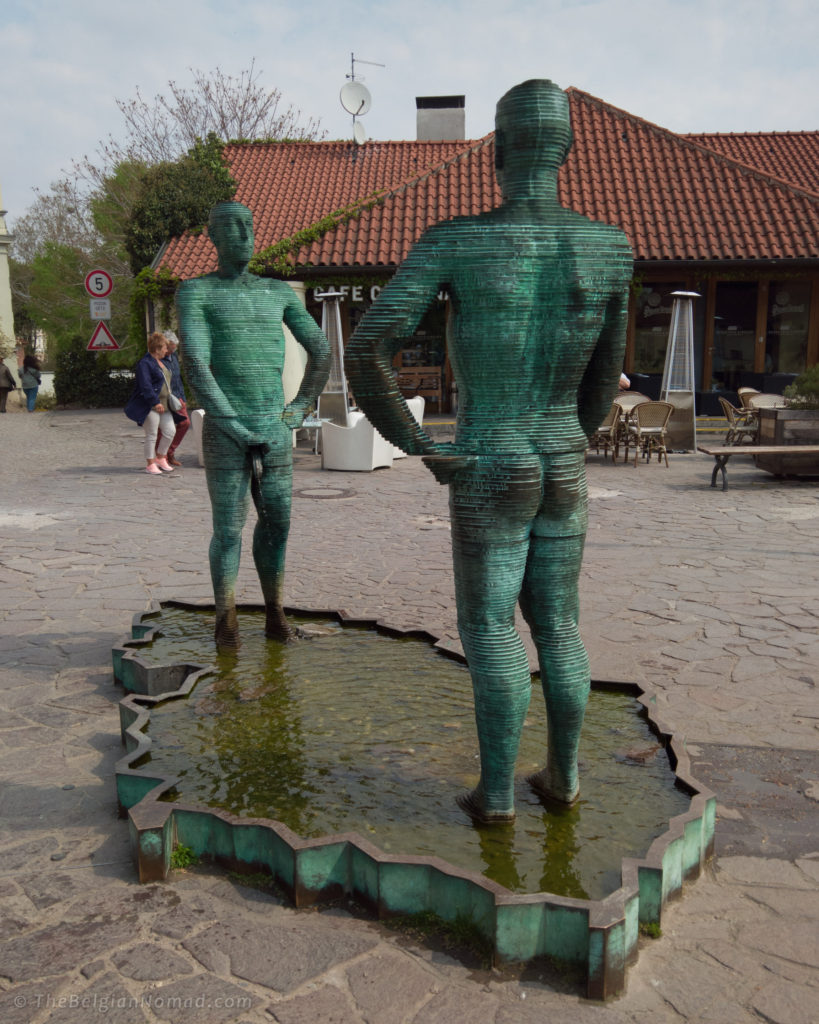 Located just outside of the Franz Kafka Museum in Prague's Malá Strana district, the strange and very politically incorrect sculpture/fountain called Piss (Čůrající postavy) was created in 2004. It represents two men urinating in a basin with the shape of the Czech Republic. Apparently, visitors can even command the men to write messages into the water via SMS.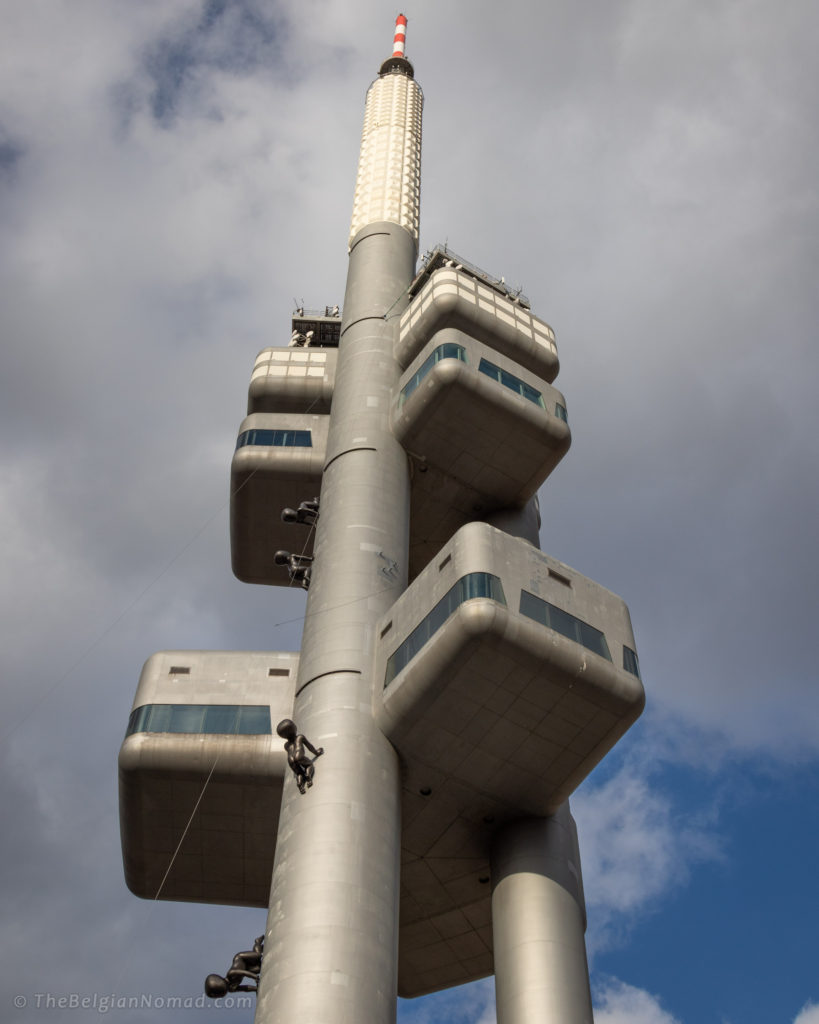 Ten of Černý's fiberglass "Babies" (Miminka) crawl up and down the pillars of the Žižkov Television Tower. They were at first installed temporarily, but are now a permanent installation.
Another three of those babies, made of bronze, can be seen up close next to the Kampa Museum, in the Mála Strana district.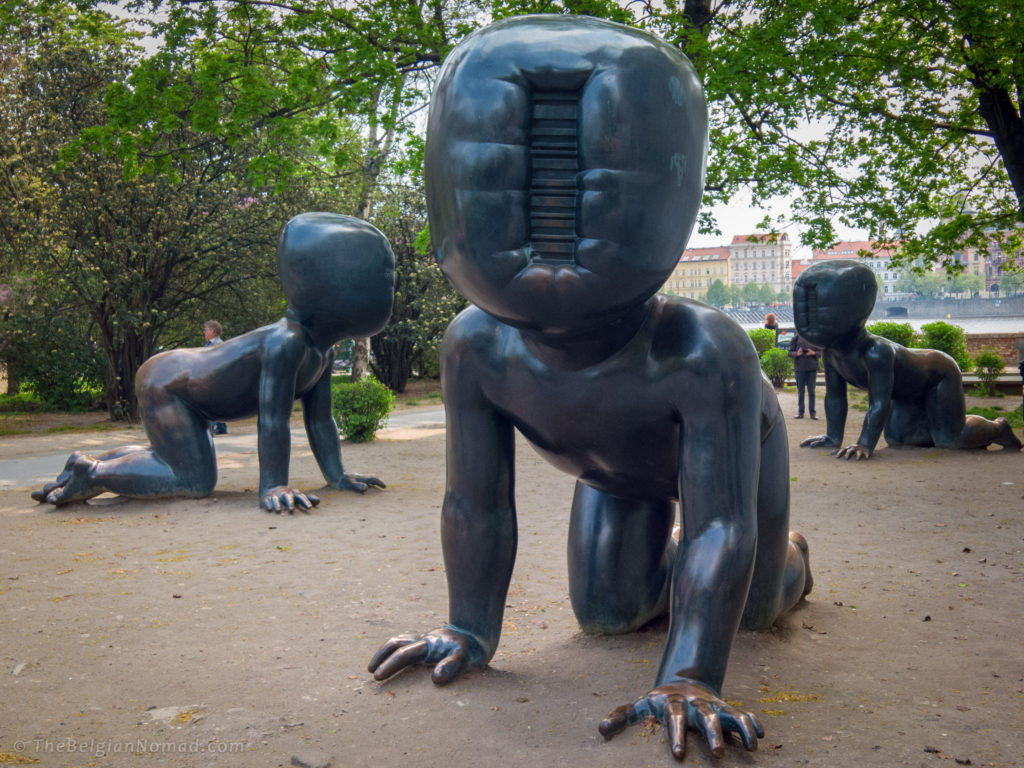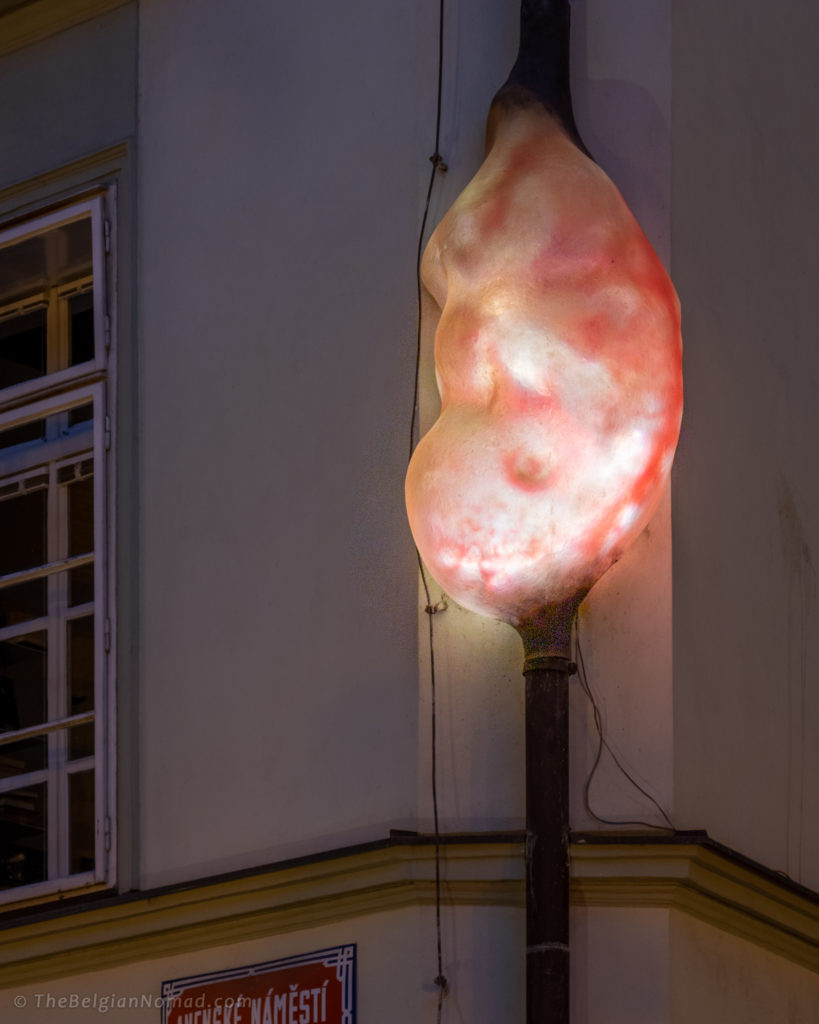 This is one of Černý's lesser known art installations. Installed on a drainpipe on the façade of the Na Zábradlí theatre to celebrate its 50th anniversary on December 9, 2008, it's easy to miss Embryo during the day (if you walk by in the first place) because you have to look up and it just looks like some bloated piece of pipe.
It's much easier to spot in the evening, though, since it emits light and only then actually looks like an embryo.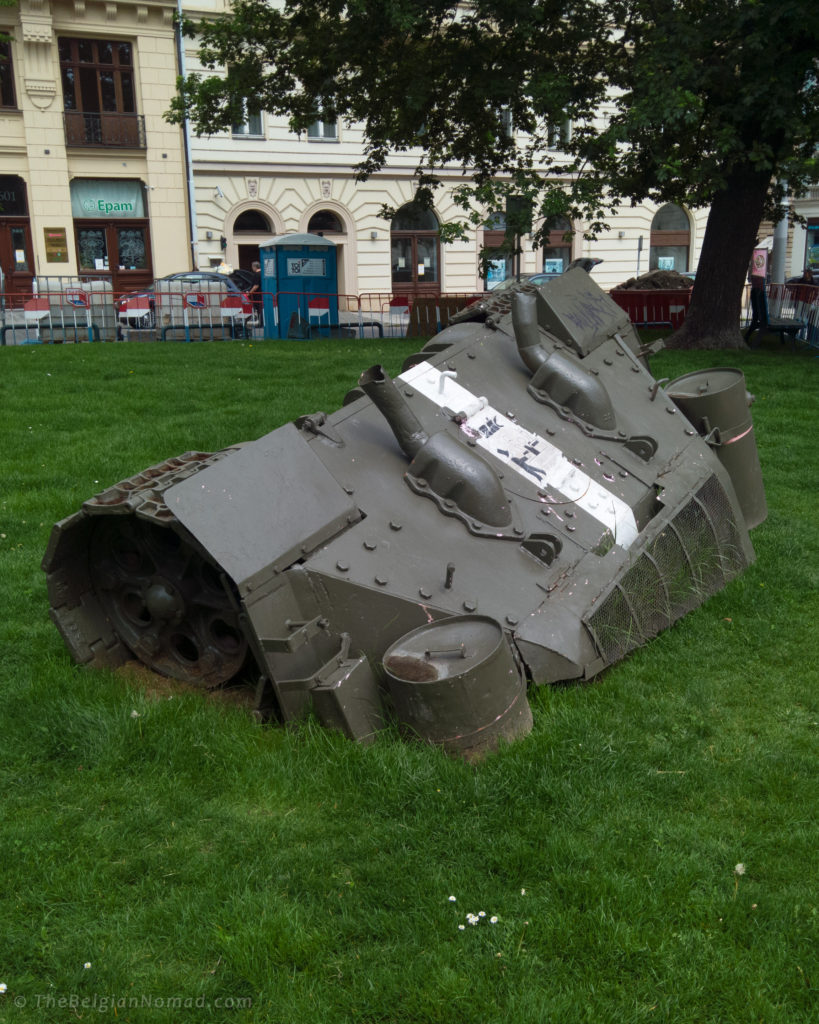 Located on Kinsky Square at the foot of the Petrin Hill, very close to the original location of the tank that was painted pink, now lies a tank hull that is buried three-quarters into the ground.
It bears the same white invasion stripe as the one that decorated the Soviet tanks that entered Czechoslovakia in 1968.
Last but not least, the Head of Franz Kafka, installed outside the Quadrio shopping centre and depicting Bohemian German-language writer Franz Kafka, is 11 m (36 ft) tall and made of 42 rotating panels.
Where to find them?
Here are the locations of all those statues, as well as entrances to the Pasáž Lucerna (St. Wenceslas Riding a Dead Horse).