Located on the French Riviera about halfway between the jet set town of Saint Tropez and the glitzy Cannes, the Cap du Dramont is a hilly cape at the west end of the Estérel Massif. Despite its relatively small size, this rocky promontory in the Saint-Raphaël municipality is crisscrossed by many walking paths and hiking trails, on which you can easily spend hours without setting foot twice in the same place.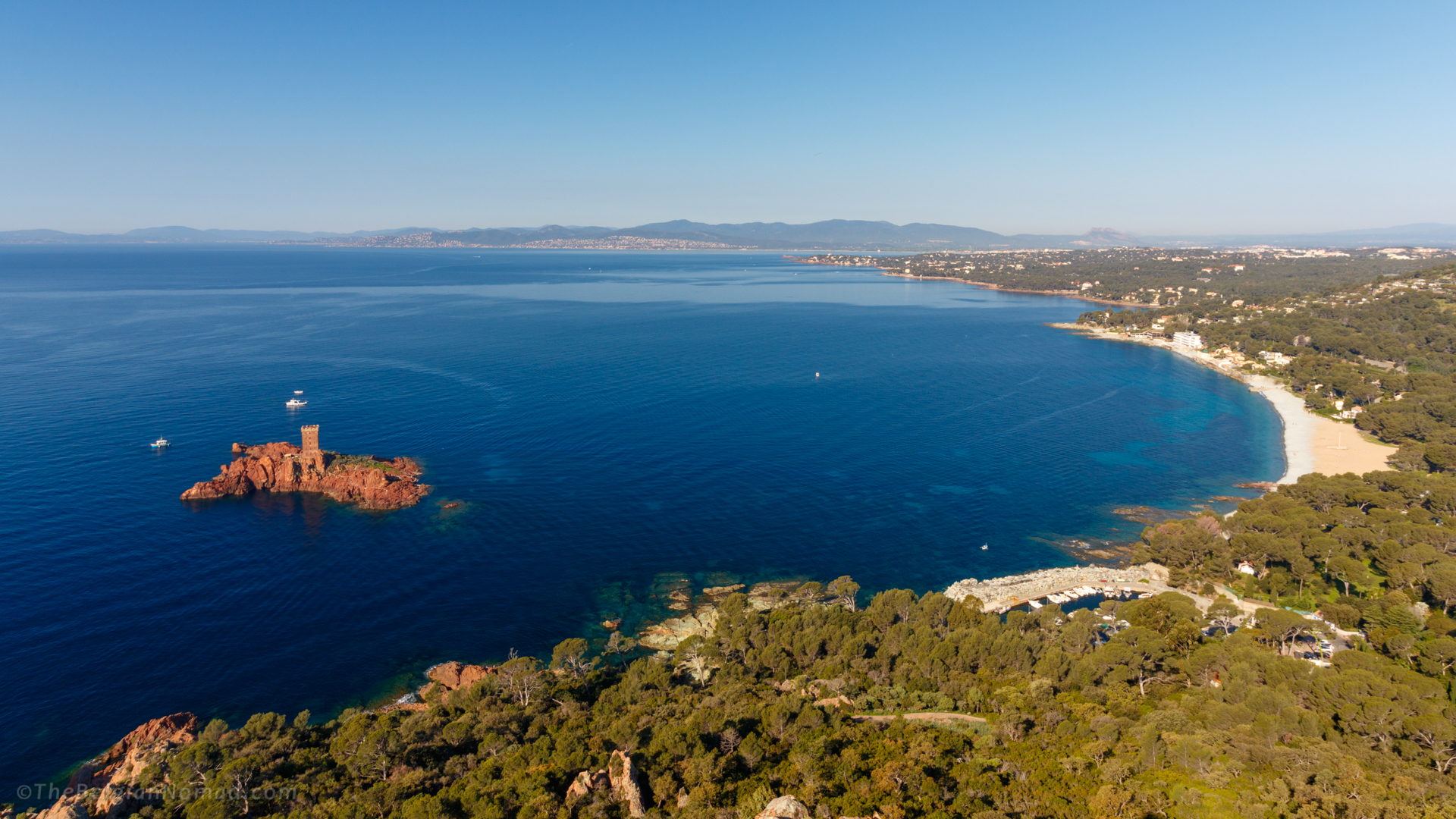 Some of those trails will take you to the middle of a pine forest, others to the edge of cliffs 30 meters (100 ft) or more above the sea.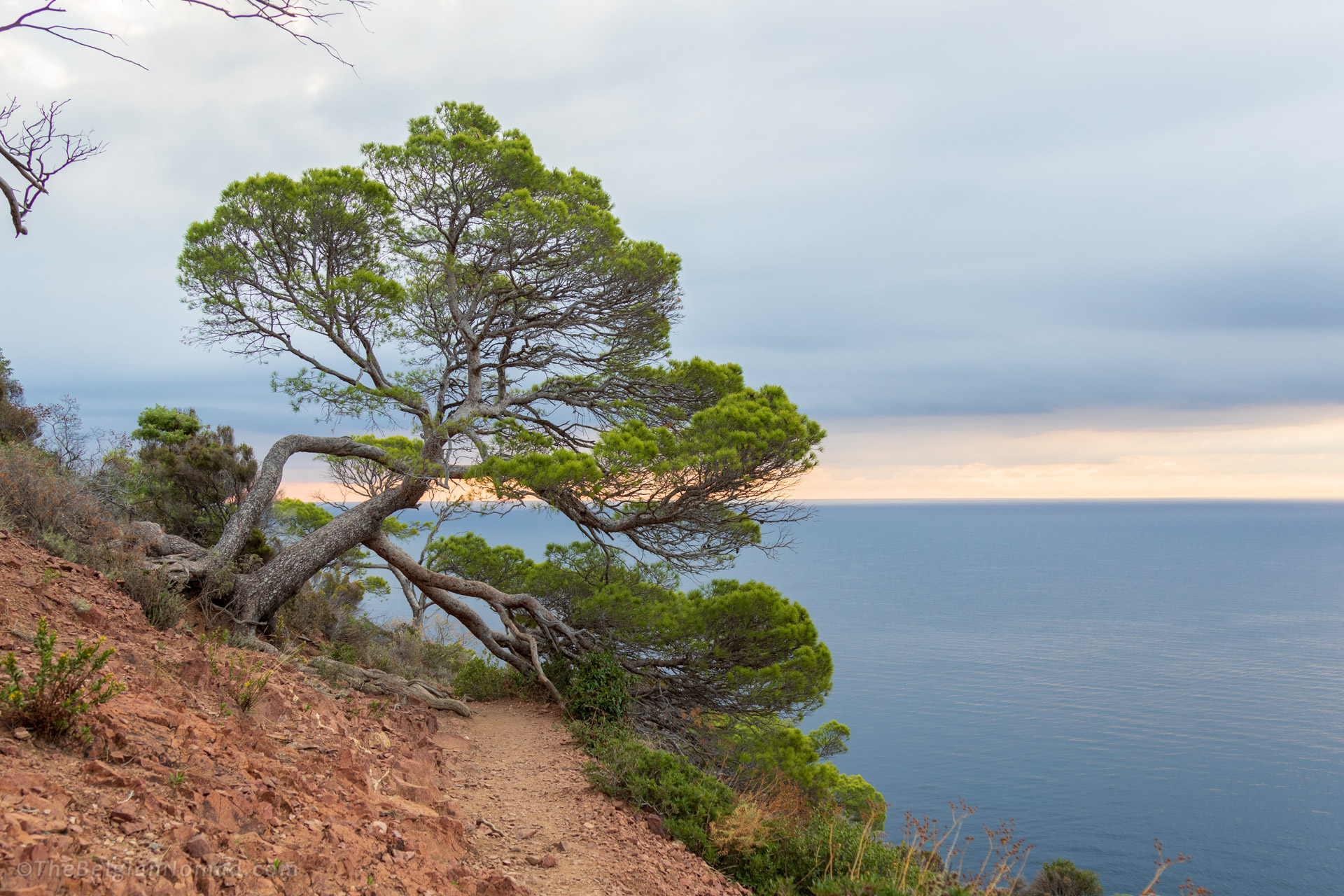 At the foot of the cape, to the West, is a beach of rocks that was used as a landing spot for Western navies during World War II. An amphibious vehicle from that landing, and some historical information, are located up the beach, next to a large parking lot.
Here are a few of the paths that you can use to get to the top of the cape. The green one will take you from the tiny, picturesque Port du Poussaï to the eastern vista. The magenta one, to the West side, behind the semaphore.
Along the twists and turns of the trails, the view alternates from beaches and the coastal scenic road to the stone tower erected on the small rocky Île d'Or (Golden Island), the reddish Estérel Massif, green hills, and the vast, azure blue expanse of the Mediterranean Sea.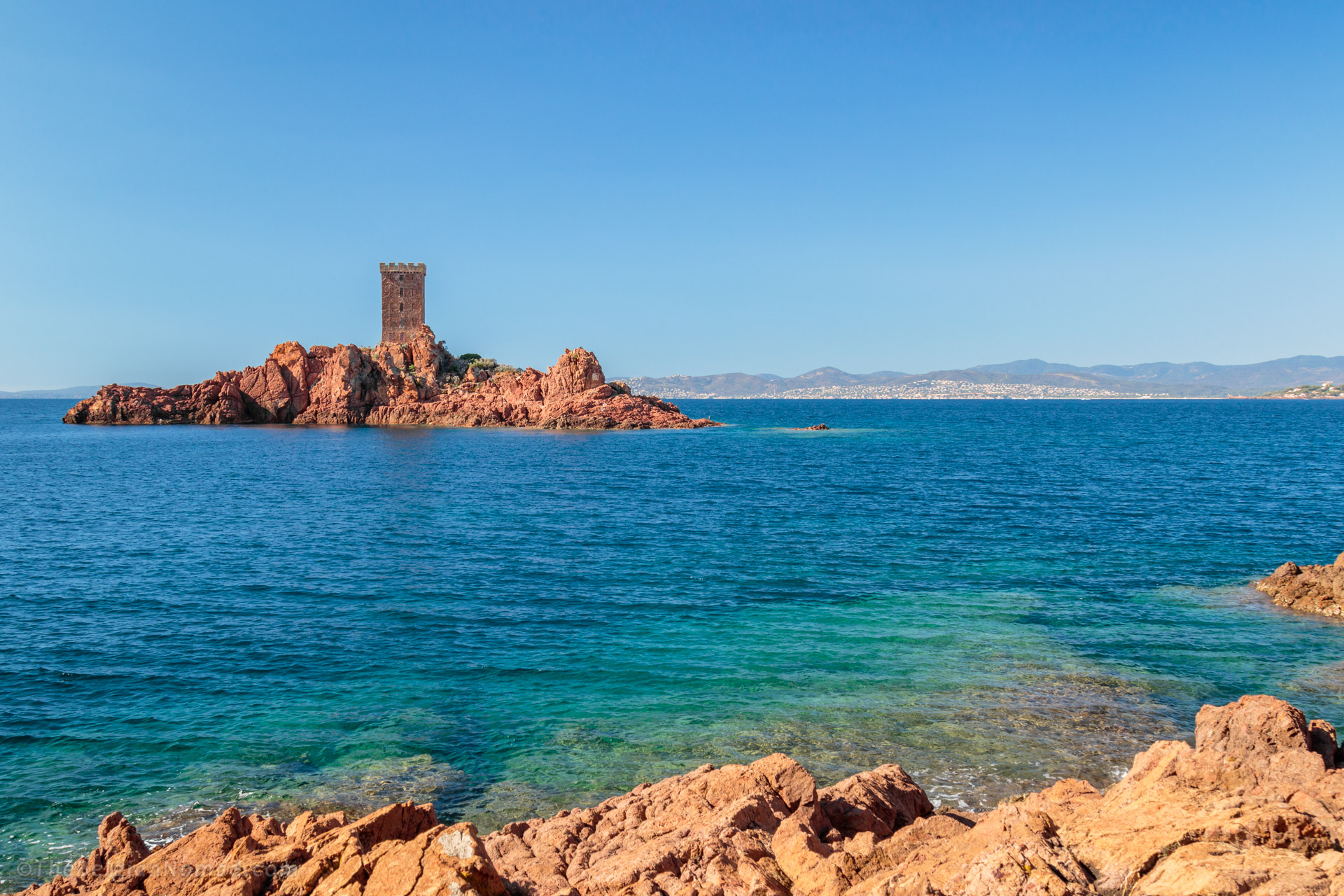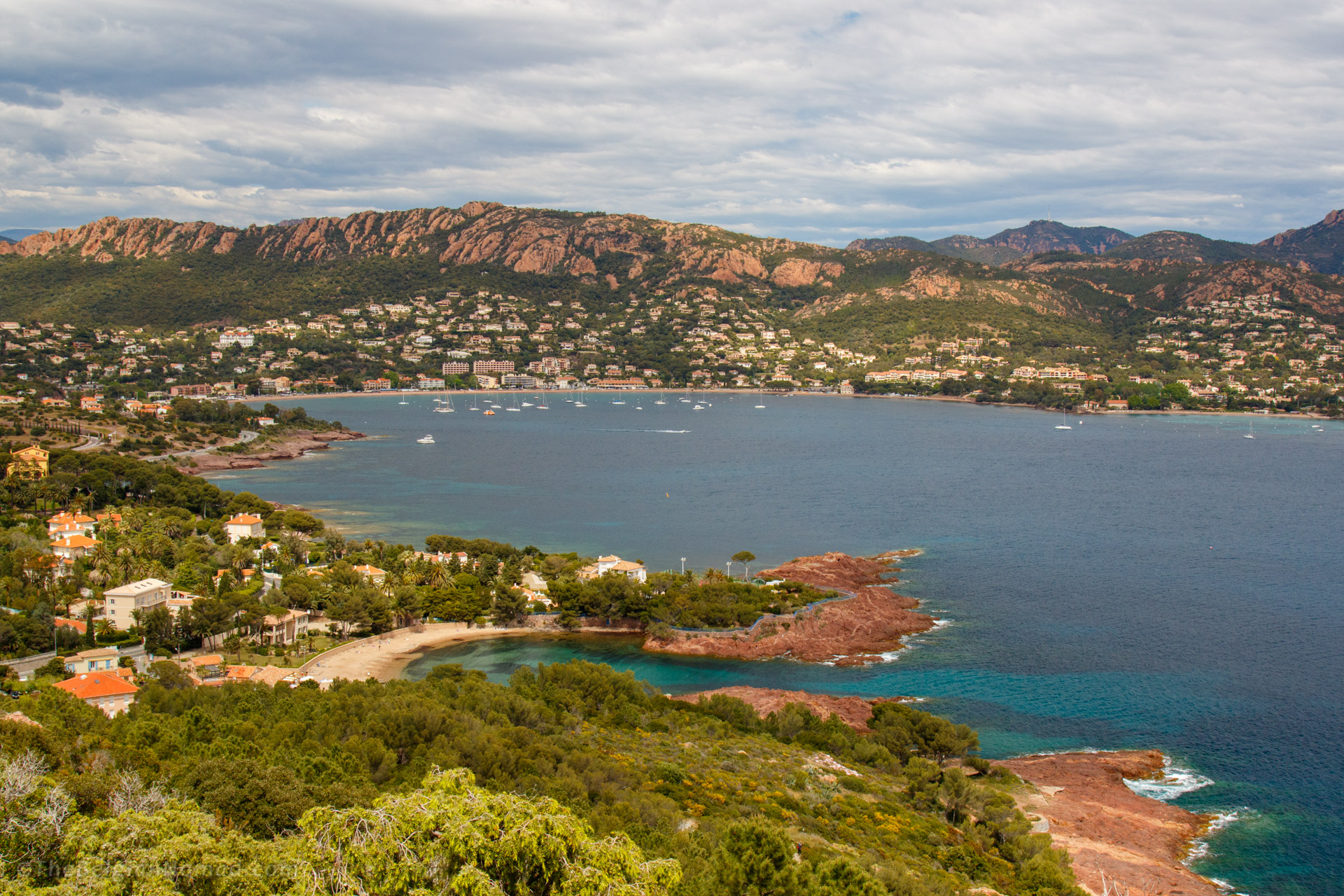 While you'll get a great view towards the Estérel Massif on the eastern side, if you follow the little footpath around the "Sémaphore" at the other end, the vista is different but equally beautiful, towards the gently rolling hills along the coast. And it's even better if you climb to the very top (there are some stairs followed by steps cut into the rock, look for them). You'll then be treated to an impressive view, almost 360° (only partially blocked by the building).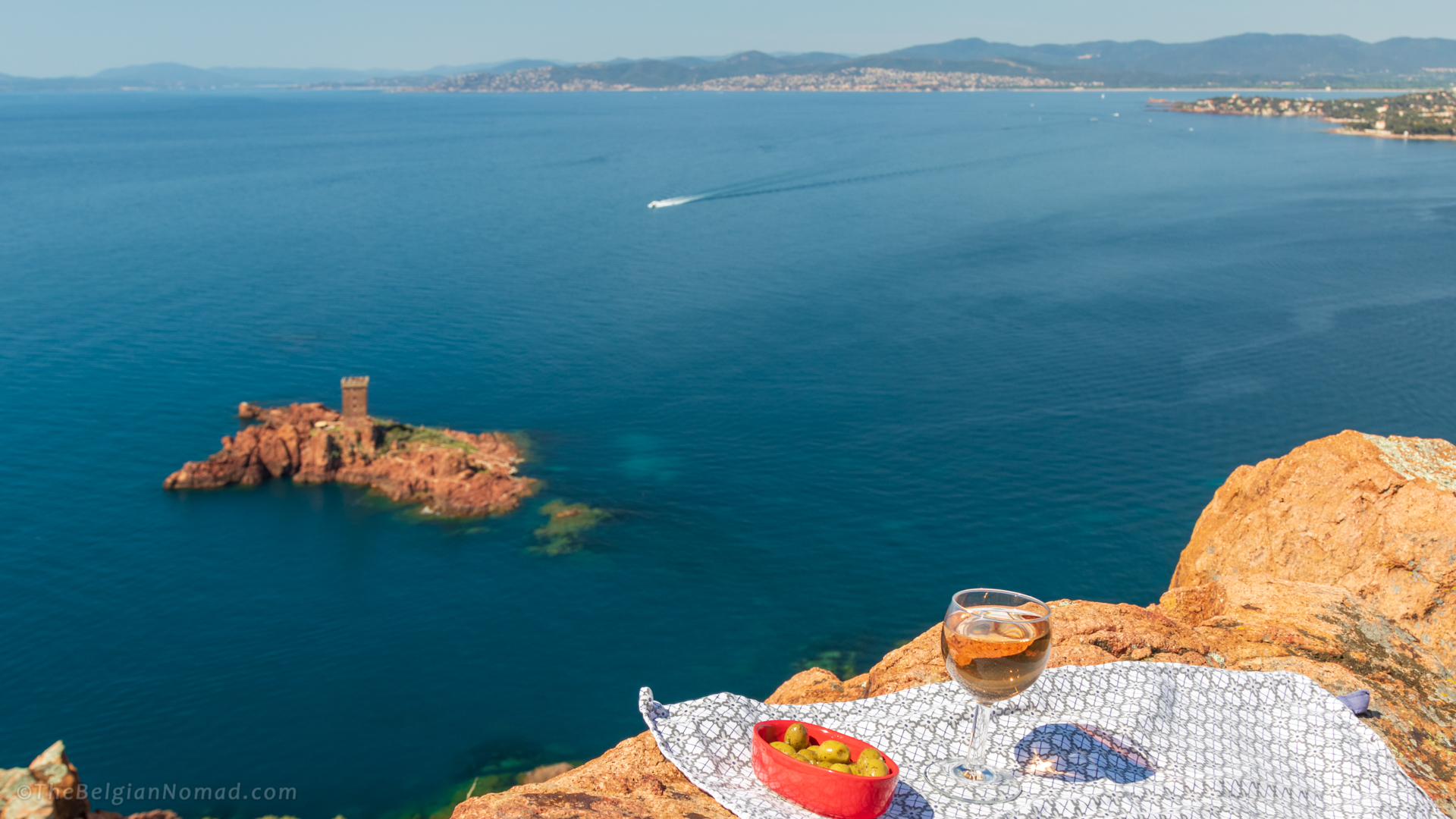 Although the top, behind the sémaphore building, is at an elevation of only about 128 m (420 ft), you do get a good impression of height, given its closeness to the sea. And a definite sense that a wrong step up there could be bad. Very bad. Especially if you have a glass (or three) of wine. Be careful when climbing down.