Memento Park (Szoborpark) is an open-air museum in Budapest, where statues and sculpted plaques from the Communist period (1949-1989) are on display.
Many of the Communist statues and monuments in the city were immediately removed after the fall of the Communist regime in 1989, and while some wanted them destroyed, it was finally decided to display them.
This park is about dictatorship. And at the same time, because it can be talked about, described, built, this park is about democracy. After all, only democracy is able to give the opportunity to let us think freely about dictatorship.

Ákos Eleőd, architect of the project
Located on the outskirts of Budapest, far from the tourist crowds swarming around Castle Hill and the Chain Bridge, this different and interesting place is largely ignored by tourists. Actually, I've even met people, born and raised in Budapest, who ignored its existence.
Memento Park is divided into two sections. The main one is Statue Park, where 42 statues and monuments are displayed, as well as an old Trabant, a car that has become a symbol of the former Eastern Bloc. The imposing entrance is lined up with statues of Lenin, Marx and Engel.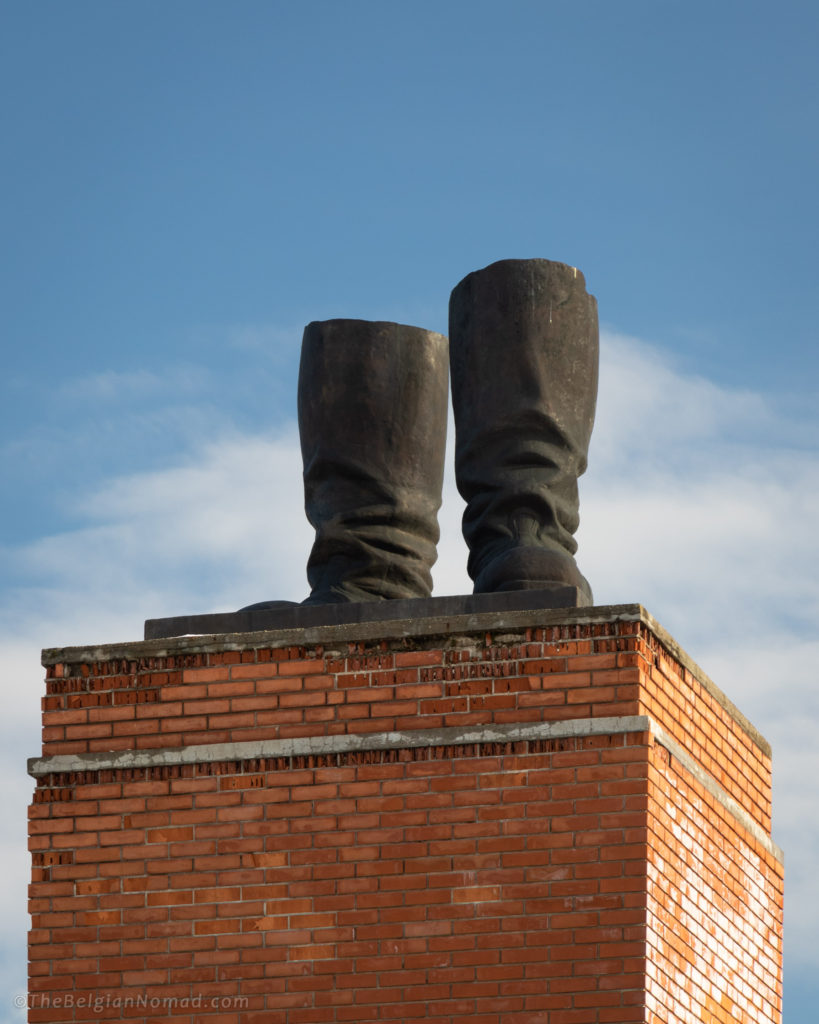 The second section, the freely accessible Witness Square, is located just in front of Statue Park and features one the most symbolic pieces of the exhibition: a life-size copy of the tribune of the Stalin Monument with a replica (not accurate) of Stalin's Boots, which became a symbol of the Hungarian Revolution of 1956. That year, on October 23, the 8 m (26 ft) tall bronze statue of the Stalin was pulled down from its massive pedestal by anti-Soviet crowds, with only the boots remaining in place.
Don't miss the vault under the tribune, accessible through the stairs behind it, where once revered objects such as busts of Lenin and Stalin are now collecting dust, stored on simple crates.
Also on Witness Square are two timber structures being evocative of simple internment camp buildings. Inside, there is a photo exhibition as well as a documentary in a small movie theater.
Practical information
Every day from 10:00 a.m. to 7:00 p.m.
Admission price (Statue Park): 1.500 HUF (about 4,6 EUR or 5.2 USD); students with ISIC: 1.200 HUF (about 3,7 EUR or 4.15 USD)
To get there, there is a direct bus from Deak ter.
Alternatively, take the metro to Kelenföld, the last stop on the M4 line (green), then the bus 101B, 101E or 150 towards Budatétény vá. (Campona). The stop is Memento Park.
Official website: http://www.mementopark.hu/