Budapest is a city I like a lot, but unfortunately I had never stayed more than a few days. I'm happy to finally spend a full month here. It's really cold in January, as expected, but the city is as beautiful as ever, and under the snow it looks even more magical.
Just a couple of pictures to start with.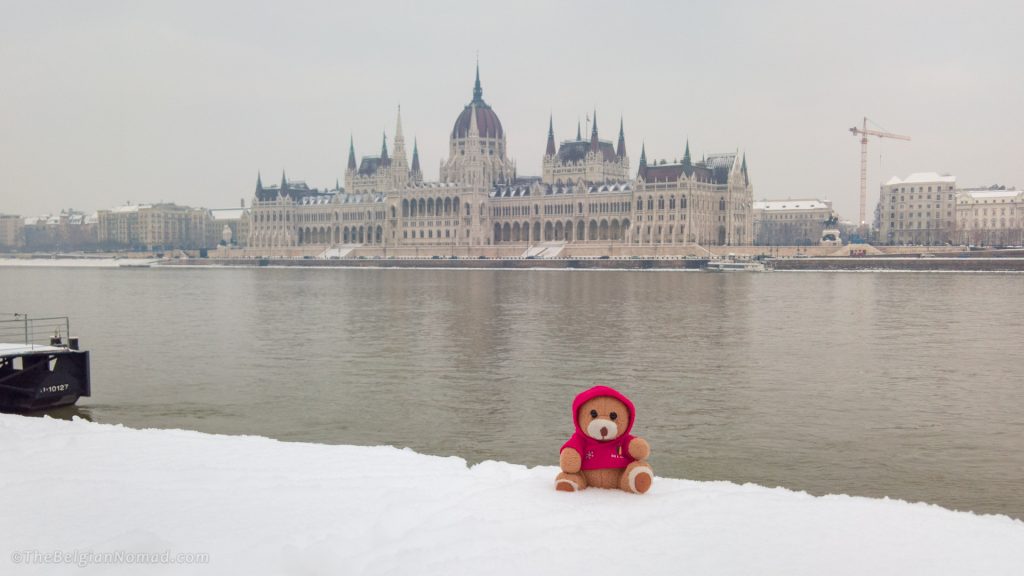 The massive and gorgeous Hungarian Parliament Building is located on the bank of the Danube, on the Pest side of the city, and built in Gothic Revival style.
It is currently the largest building in Hungary and, with a height of 96 m (315 ft), it is one of the two tallest buildings in Budapest, along with Saint Stephen's Basilica.
The height of 96 m was chosen in reference to the 1000th anniversary of the country in 1896, year in which it was officially inaugurated, although it was only completed in 1904, 19 years after construction began.
Half a million precious stones and 40 kilograms (88 lb) of gold were used in its construction.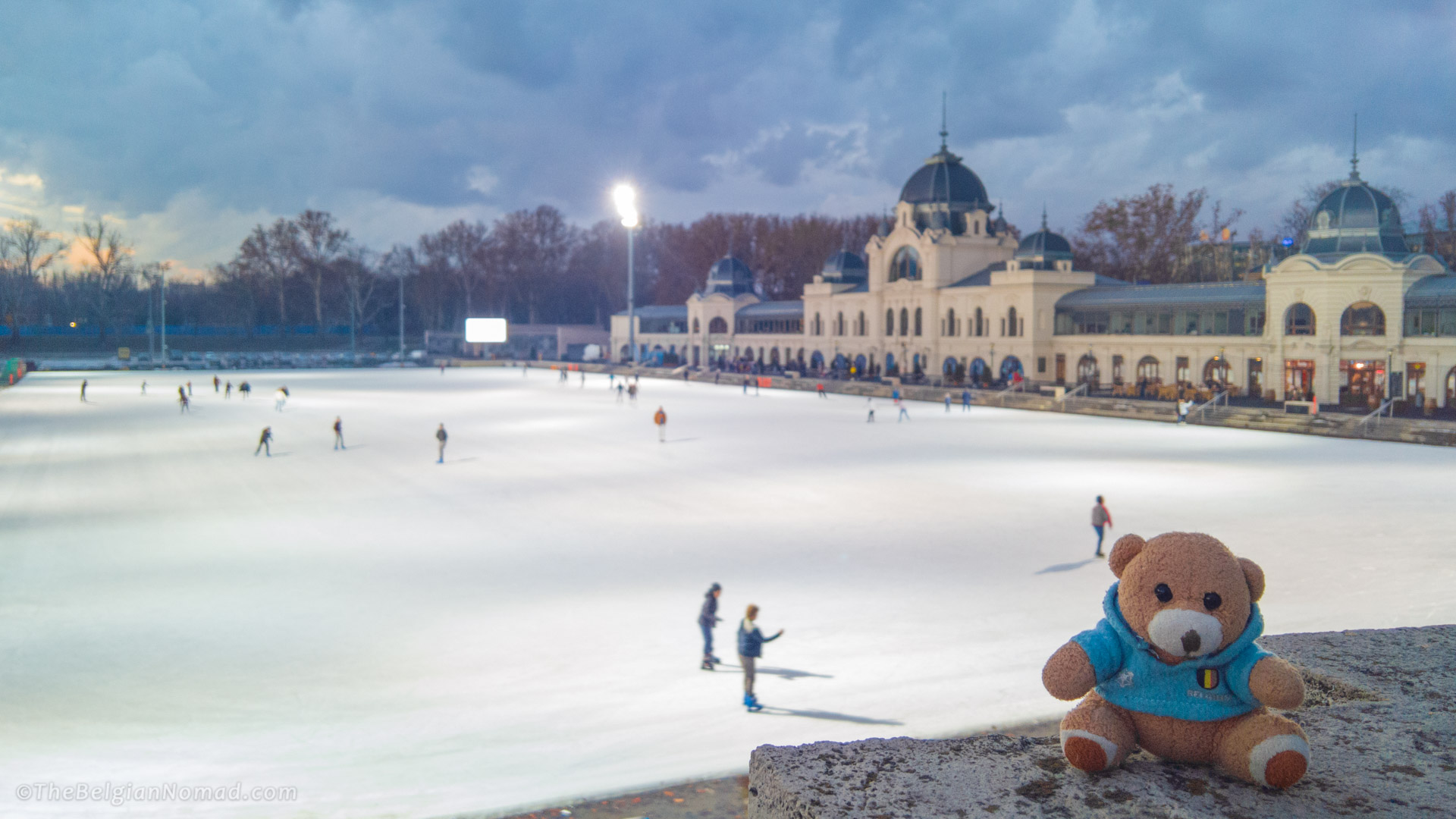 Located in Budapest's City Park (Városliget) between the Heroes Square and the Vajdahunyad Castle, what is a pond in the summer becomes Europe's largest ice skating rink in the winter months, with an area of 12,000 m² (129,000 sq ft). Opened in 1870, it is also one of the oldest ice rinks in Europe.
There was initially a wooden pavilion, but it was replaced with a stable building a few years later. Given the increasing number of visitors, that building was proved to be too small and was replaced by yet another one in 1893, which was damaged durring WWII, and most recently renovated and expanded in 2011.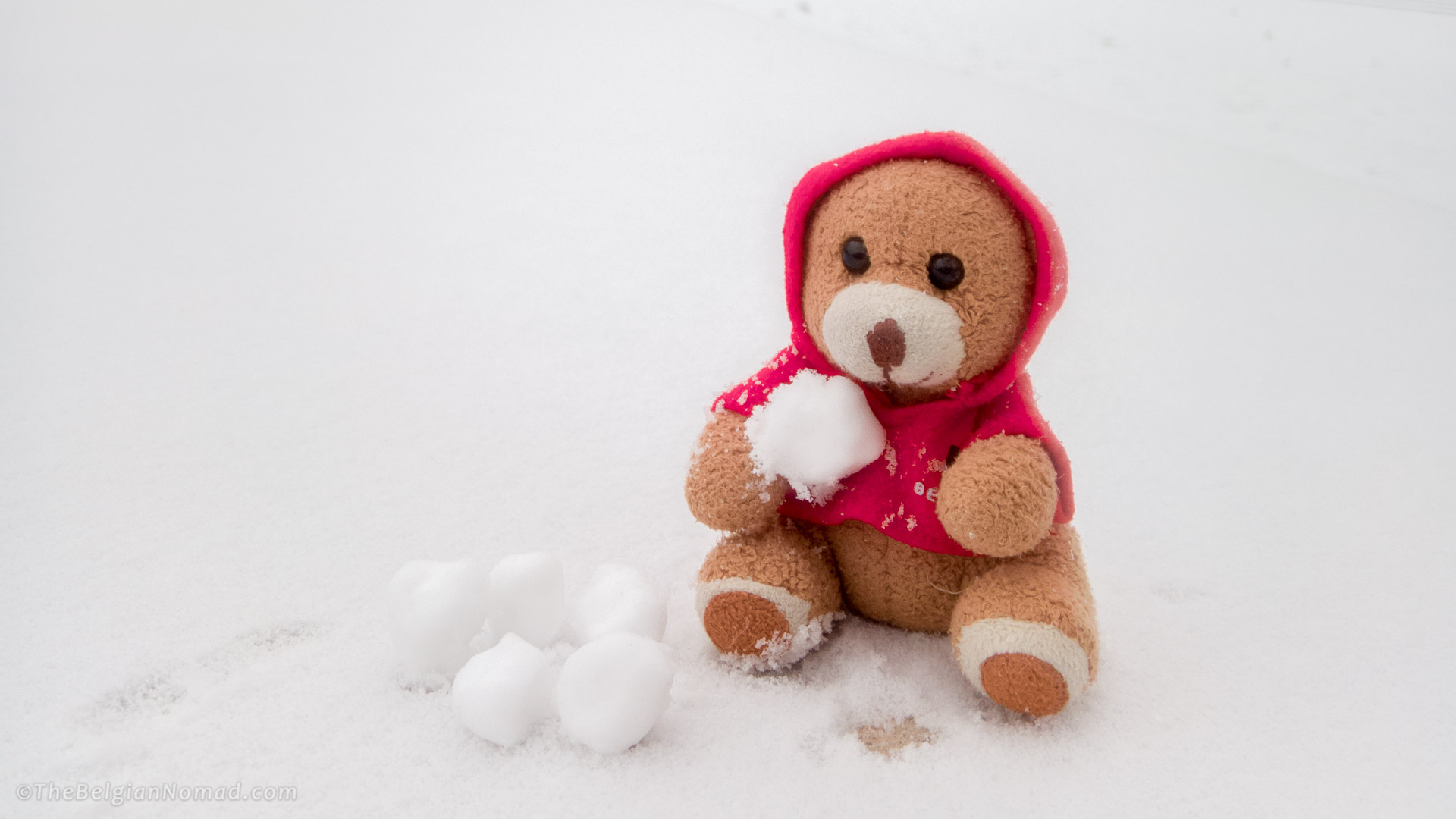 Of course, there can be no snow without a snowball fight! Little Nomad is ready to take on anyone brave enough to face him.
Still not quite sure which sweater looks best on little Nomad or simply if I should stick to just one. For time being, expect a lot of switching between the blue and red sweaters 😉