I've been traveling full-time since 2013 and have considered starting a blog for a long time. For me, slow travel is the name of the game, but this unusual fast-pace hopping from one country to another is as good an excuse as any to finally start posting about my travels.
My name's Nomad (well, that's what my friends call me, anyway) and I'm a Belgian photographer. You're unlikely to see much of me in pictures, though, as the public face of this blog will be my travel buddy, little Nomad, internet's cutest teddy bear (according to himself😉).
Friday morning in Prague, Czech Republic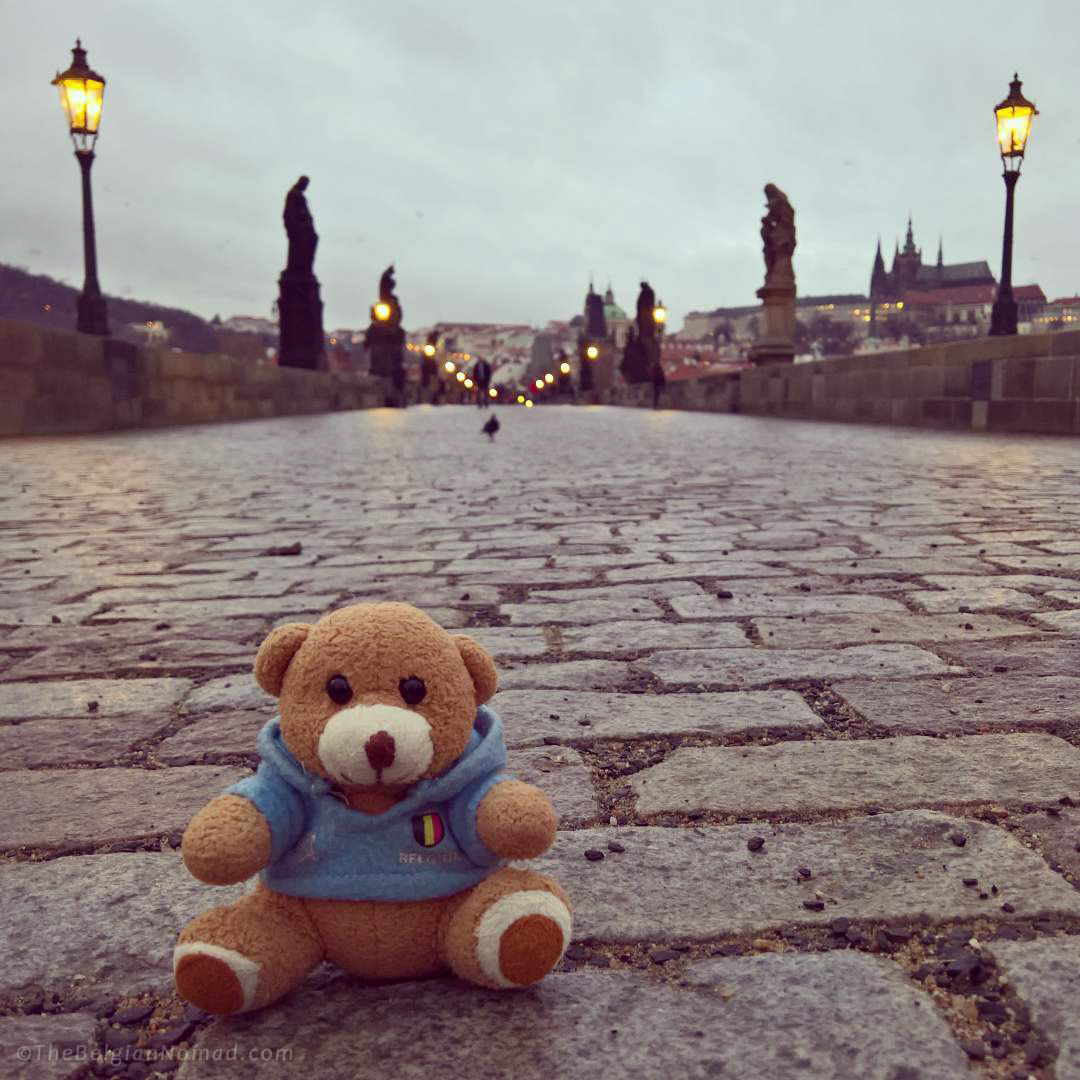 Prague is a very touristic city all year round, but especially in summer and in December, when the city's mutliple Christmas markets attract many people. The only way to beat the crowds and enjoy some alone time in places such as the Charles bridge, shown here, is to get up early. Very early. That's not something I do every day, but I really wanted to take a last stroll (until my next visit) in the narrow, cobbled street of Prague's Old Town before heading to the airport.
Friday afternoon in Leuven, Belgium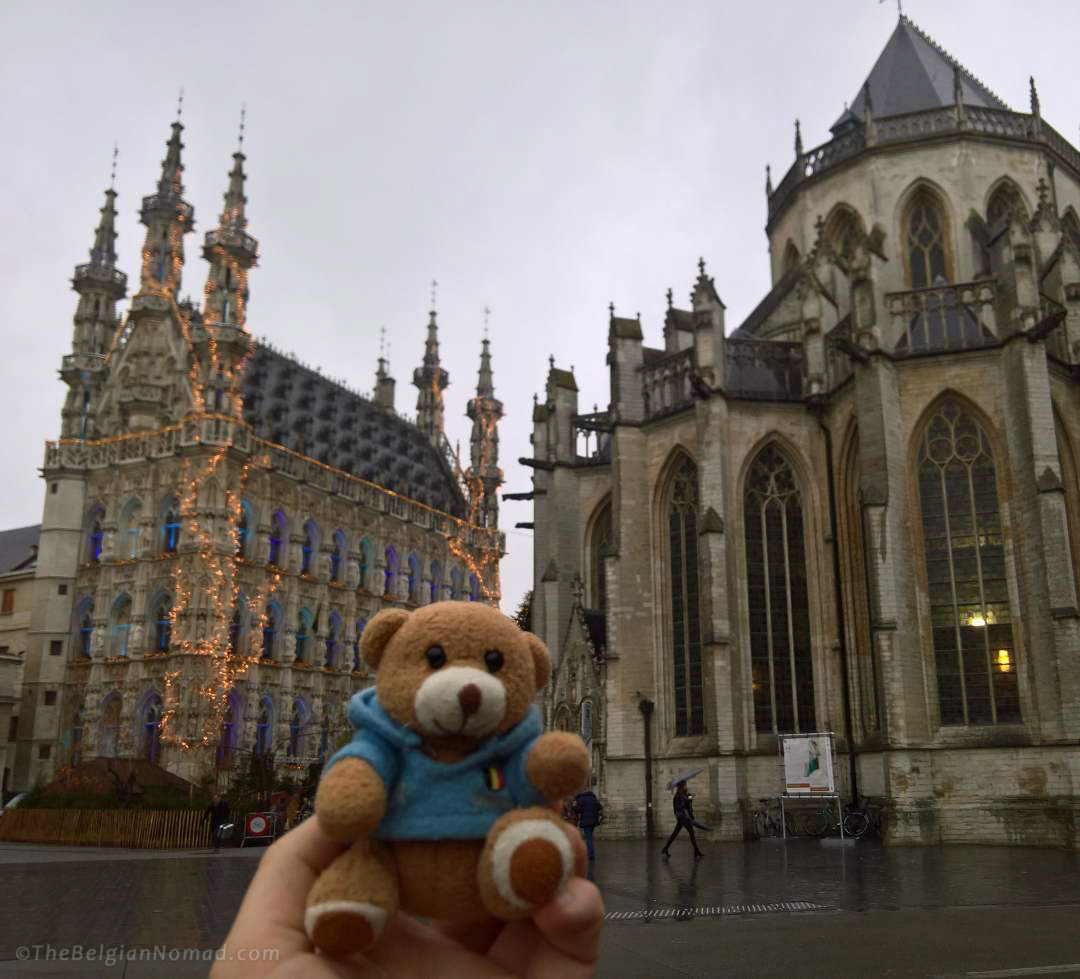 Always happy to go back for a few days to Belgium (fries, beer and chocolate, yeah!) and especially is the uber-beautiful and under-visited Leuven. Perfectly sized for a day trip from Brussels (just a 20-minute train ride), so if you ever visit the Belgian capital city, I highly recommend you to go to Leuven as well.
Here are two of the most emblematic buildings of this little city: the Town Hall the massive Saint Peter's Church (Sint Pieterskerk). These gothic buildings are located on the Grote Markt square, which has existed in its present form since the 14th century.
Saturday morning in Liège, Belgium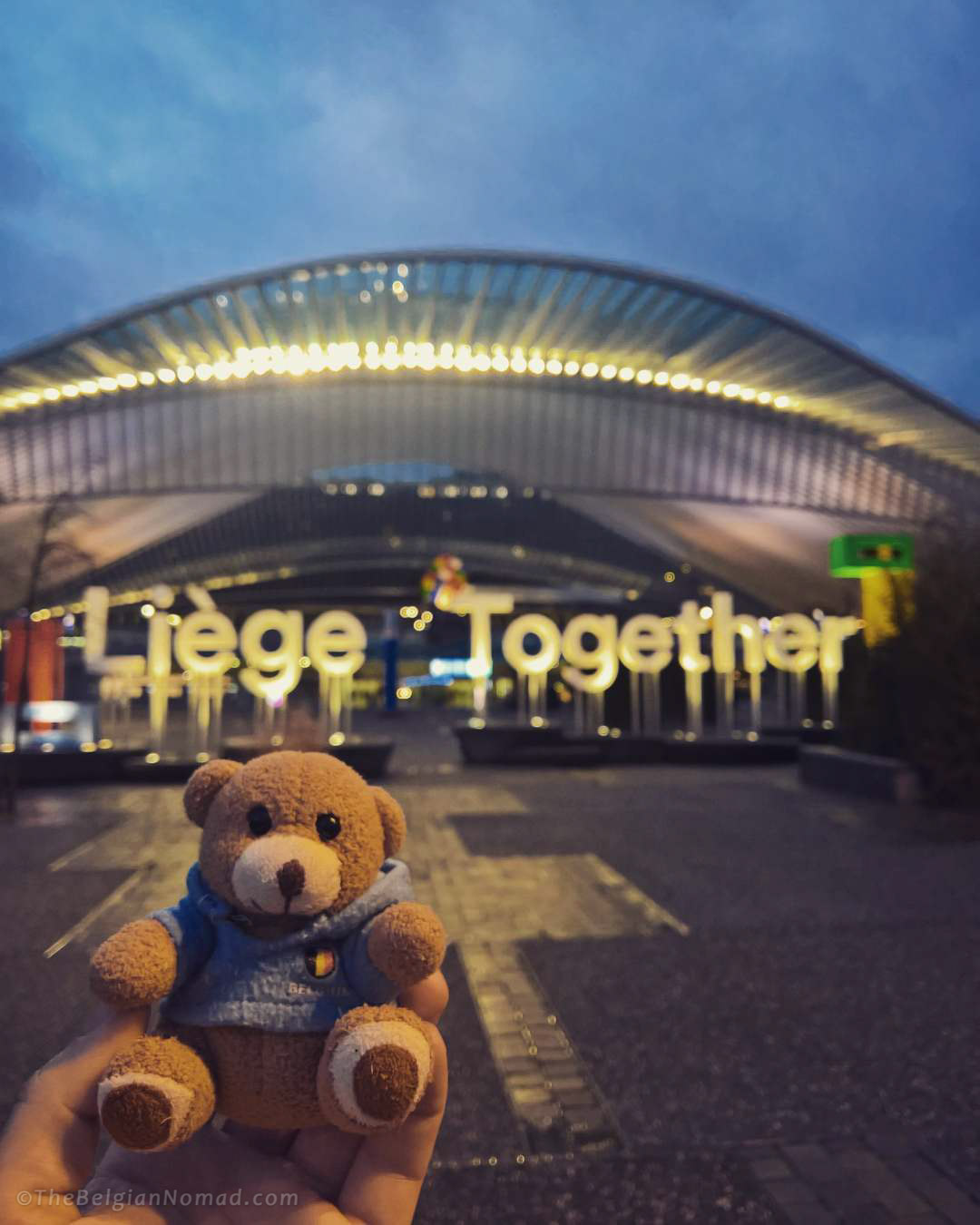 On my way to France, quick stop in Liège, in eastern Belgium, and just enough time to take a few pictures of the Liège Guillemins train station, designed by Santiago Calatrava, which is often listed among the world's most beautiful train stations. If you're into modern architecture (I am, for the record), you can easily see why. If not, you're probably wondering what's wrong with people.
Saturday evening in Metz, France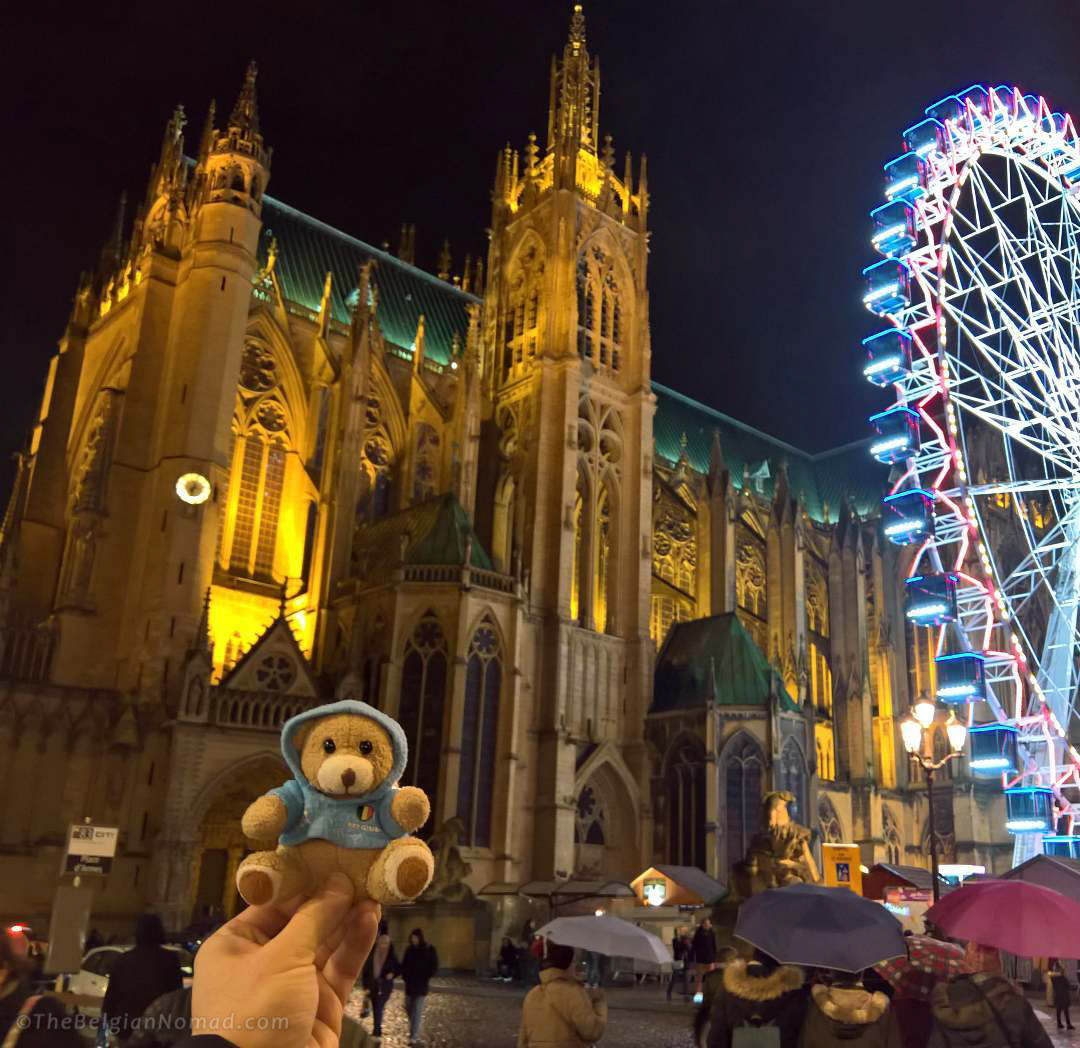 Enjoying Christmas markets and beautiful architecture, despite the rain.
The Saint-Stephen cathedral in Metz has one of the highest naves and the largest expanse of stained glass in the world. Those stained glass windows, covering 6,496 m2 (69,920 sq ft), include works by Gothic and Renaissance master glass makers.
A couple of hot wines were welcome after two long days of almost non-stop travel.
Monday in Luxembourg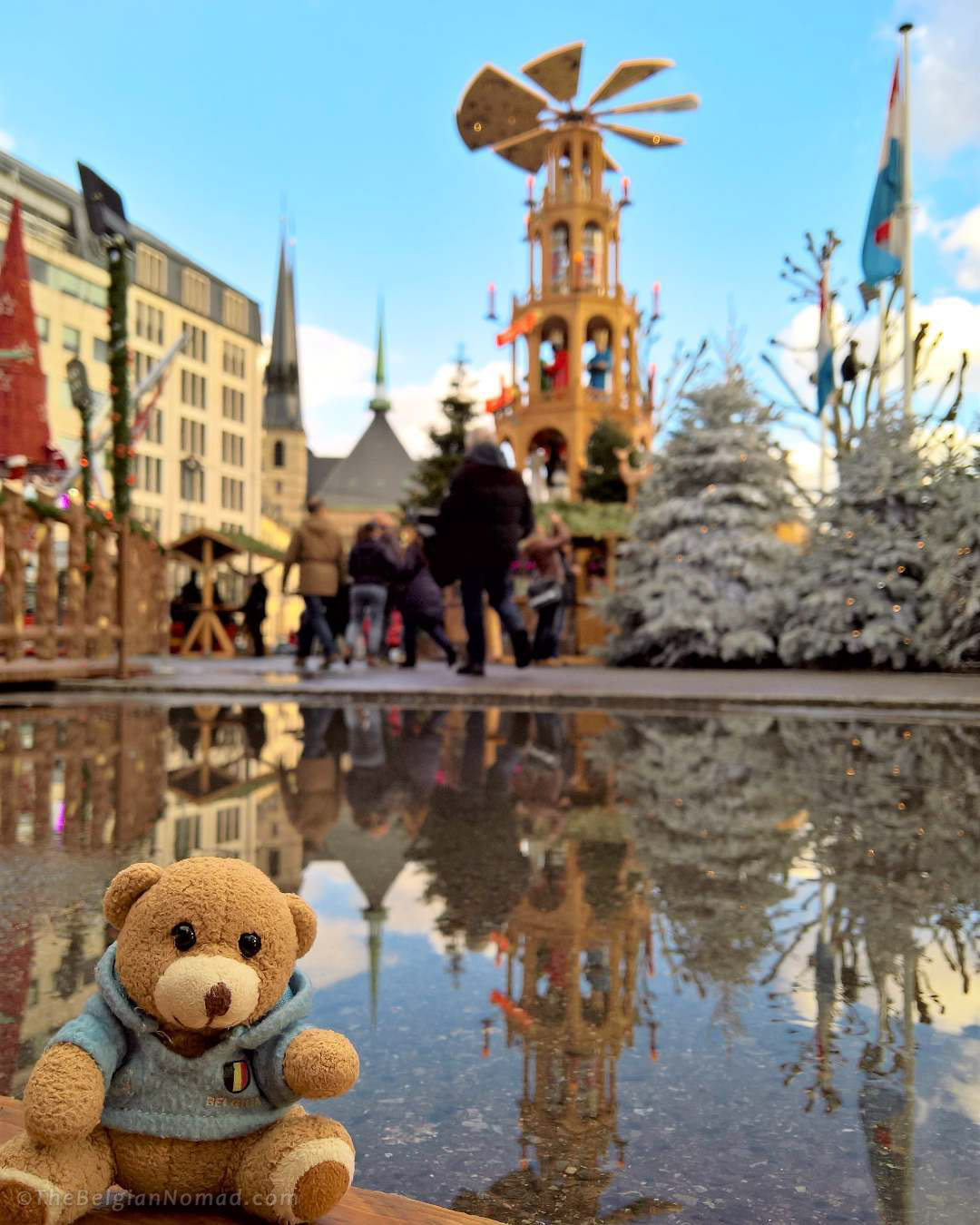 The city of Luxembourg, capital city of the Grand-Duchy of Luxembourg is absolutely beautiful. I wouldn't call it underrated, but simply very little known. Even from nearby Belgium, very few people have actually visited it. Everyone knows of it, of course, and many tourists take the highway to cross Luxembourg on their way to France or other European destinations, but few ever stop there. How wrong are they! Luxembourg is a true jewel, period.
Spending the day just wandering around the city center and checking the Christmas market out.
The city of Luxembourg itself is on the UNESCO World Heritage List, on account of the historical importance of its fortifications.
Tuesday, back in Leuven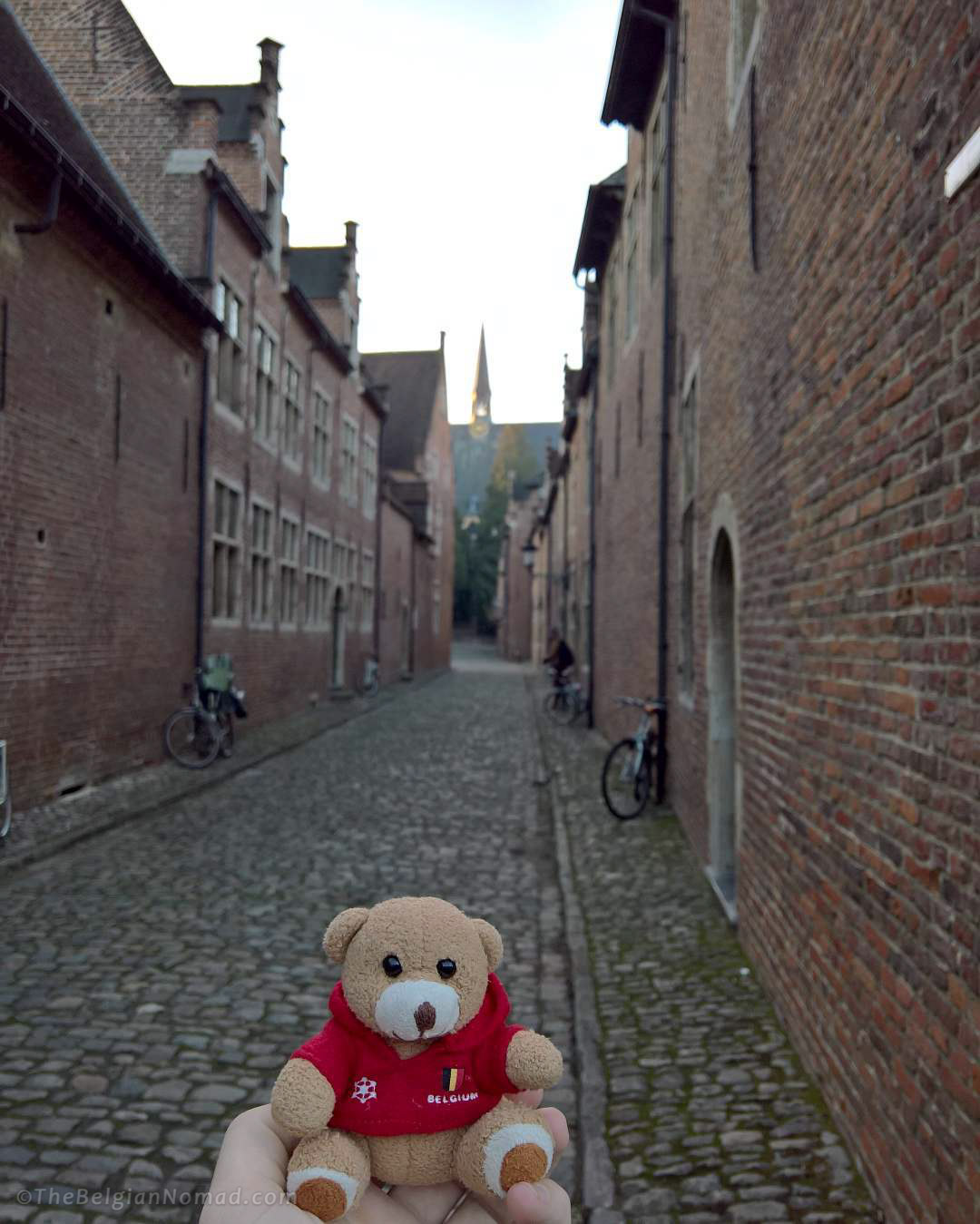 Back in Leuven, Belgium on Tuesday, for a couple of days. And… a change of clothes 😉
The Groot Begijnhof of Leuven, a UNESCO World Heritage site, is a well preserved beguinage and completely restored historical quarter containing a dozen streets in the south of downtown Leuven. It is easy to get lost in your thoughts in that unique, quiet place. Let me repeat it: visit Leuven!
Wednesday in Gembloux, Belgium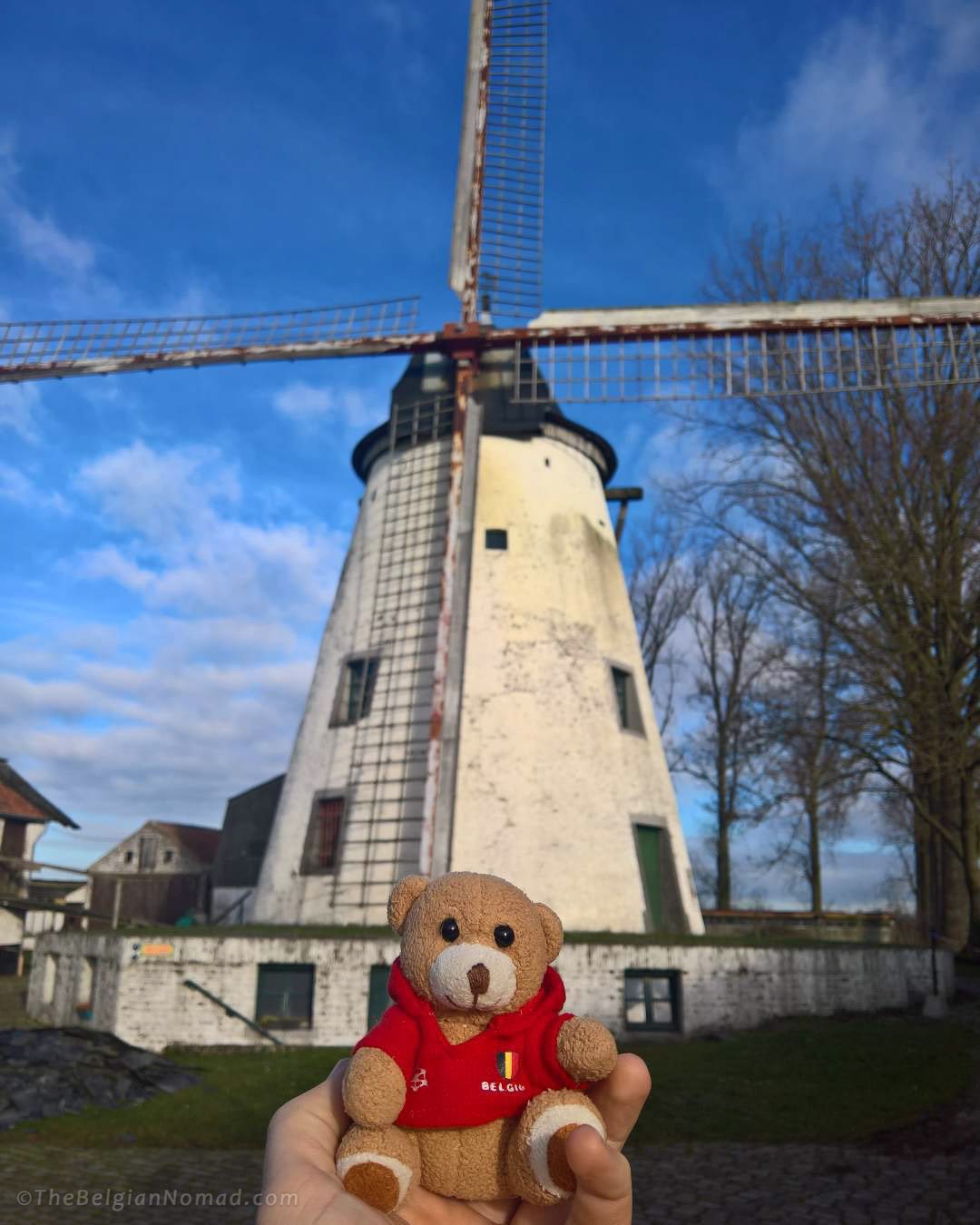 Short day trip to visit some friends. There's not too much to see around here, unless you're into cows, but this windmill in the middle of nowhere is a nice sight.
The Defrenne mill, in Grand-Leez, was built in 1830 and is the last remaining windmill in the Belgian province of Namur. It has been listed as a national heritage site of Belgium since 1962.
Thursday, back in Leuven. Again.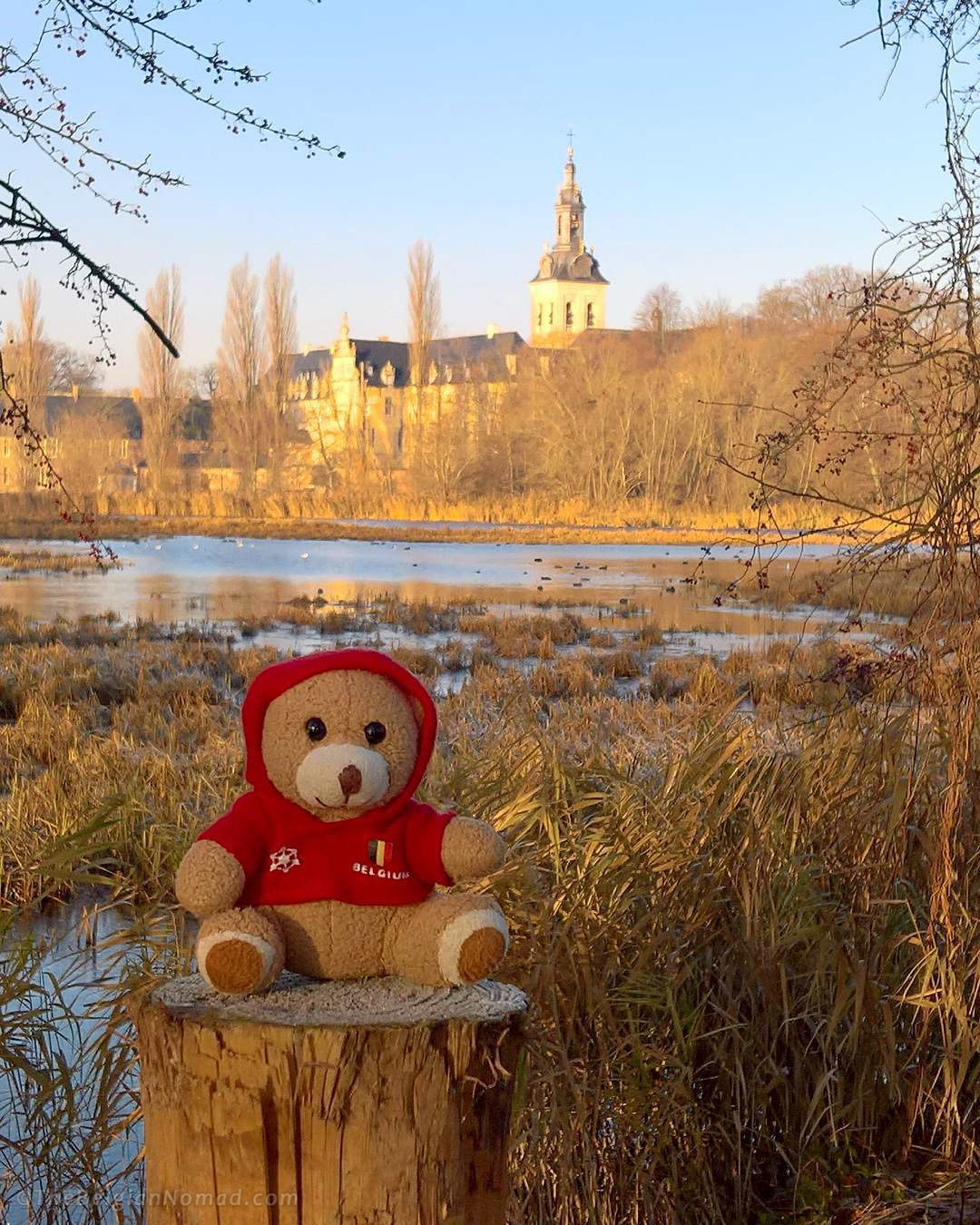 A bit chilly this Thursday morning, but I always enjoy a little walk around the ponds of Abdij Van Park in Heverlee, just outside Leuven. A beautiful and quiet place just a short distance from the "ring" (the road that encircles Leuven).
Friday in London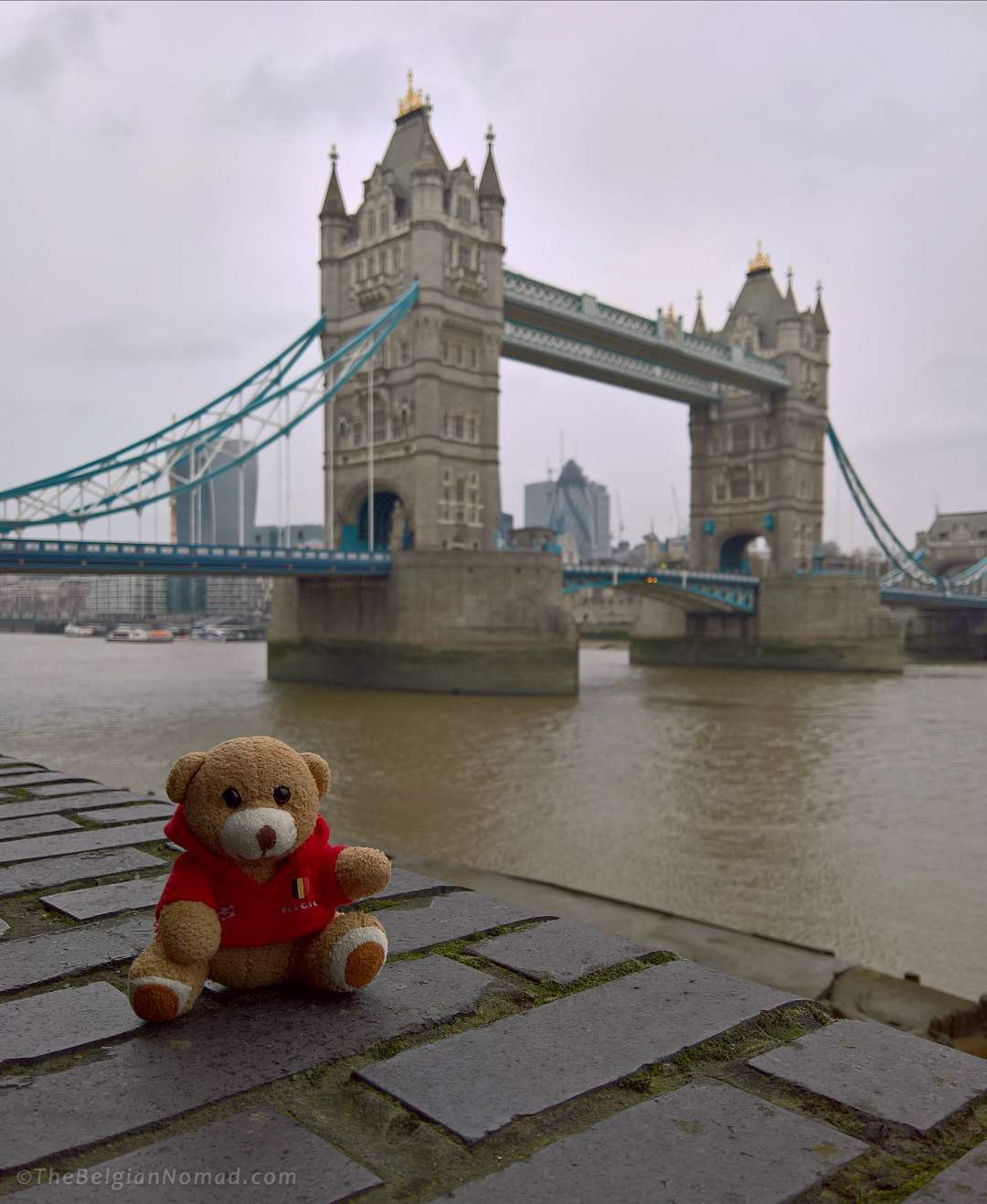 5th country in 8 days… Once again, this is very far from my usual slow pace, but great to be back here for a few days. It's obviously impossible not to take a picture of the iconic Tower Bridge.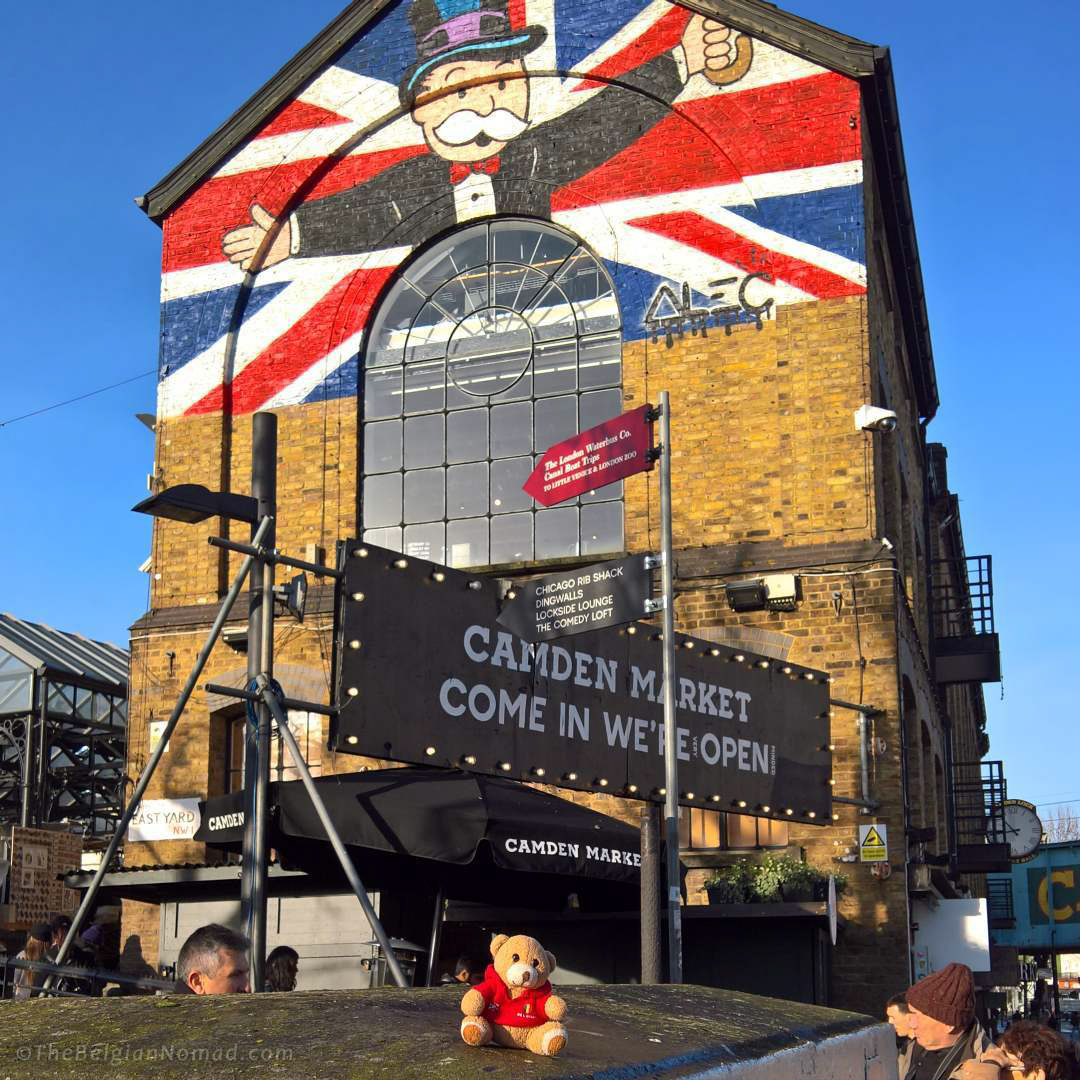 Sunny Saturday morning was spent in the edgy Camden district. The Camden Lock Market is situated by the Regent's Canal on a site formerly occupied by warehouses and other premises associated with the canal.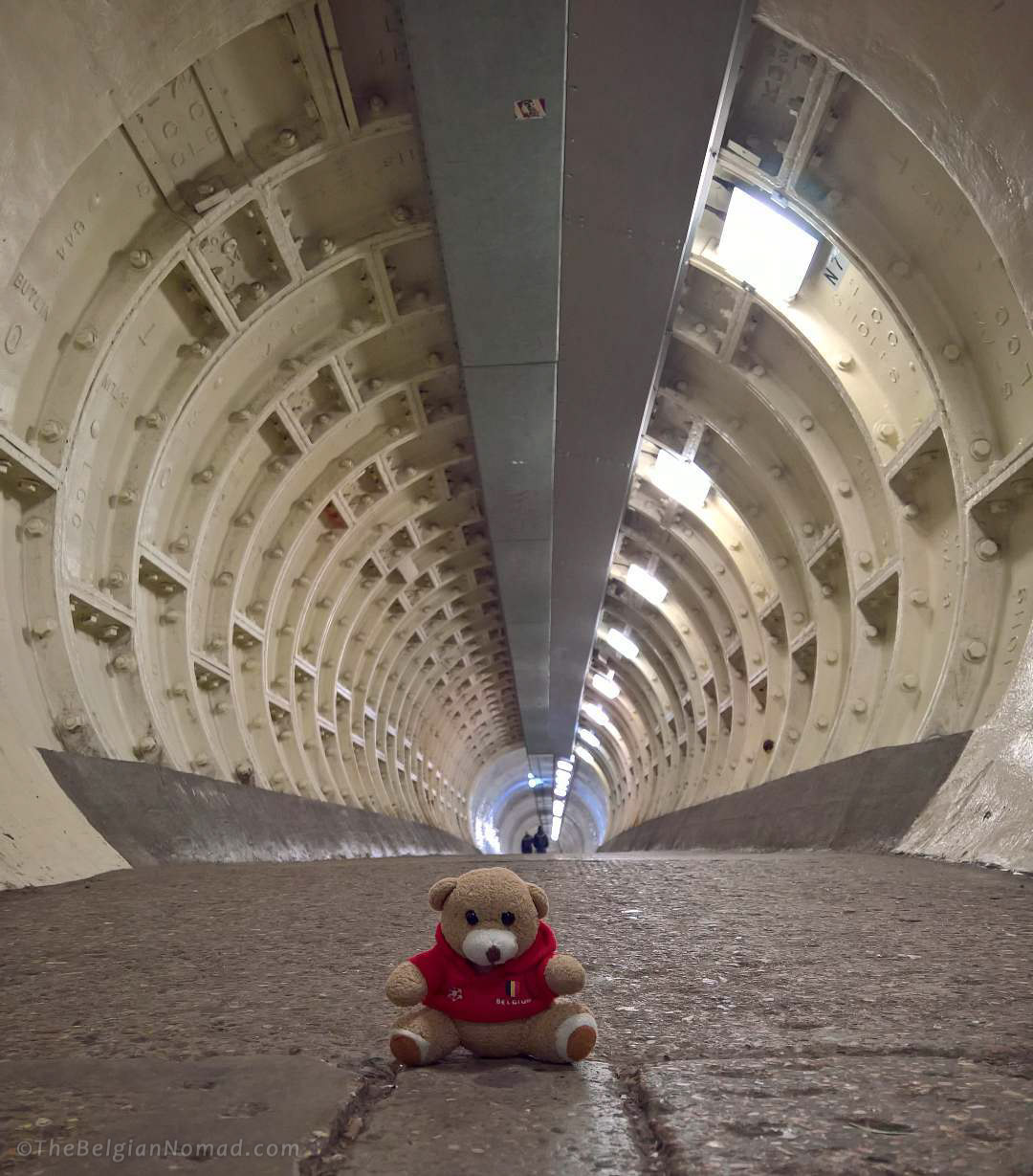 Avoiding the crowds by exploring lesser known parts of London. The Greenwich foot tunnel under the Thames river was opened in 1902 after 3 years of construction. The tunnel replaced an expensive and sometimes unreliable ferry service allowing workers living south of the Thames to reach their workplaces in the London docks and shipyards in or near the Isle of Dogs.
Sunday evening in Copenhagen, Denmark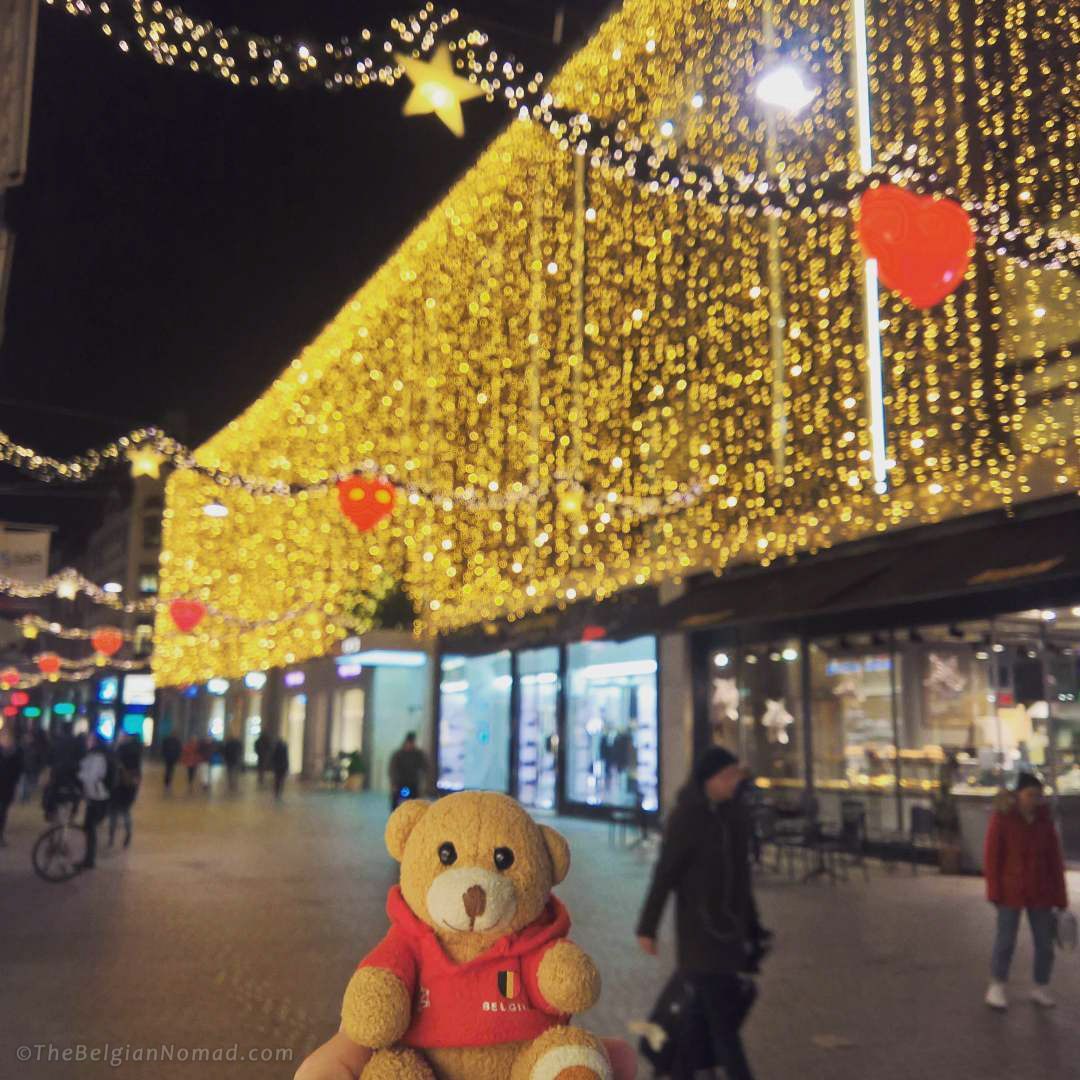 Love is in the air… Well, hearts are, anyway 😉
And that's a 6th country in 10 days, a new personal record I'm probably not going to match anytime soon.
I'll spend the next 2 weeks in Copenhagen, enjoying the Christmas mood. Plenty more pictures from this gorgeous Nordic city in the next posts.