So far during this stay in Copenhagen, days have been either cloudy, cloudier or cloudiest. Actually, I really don't mind it, because Christmas markets and lights all over the city look better in the dark anyway. Only snow is missing to complete the picture.
All this gray makes for rather dull pictures, unfortunately, especially those taken with smartphone in a rush before risking losing a finger or two due to the cold temperature. But, hey, when you travel all year round, not all days are sunny.
Let's explore a few of the city's landmarks. More will come in other posts.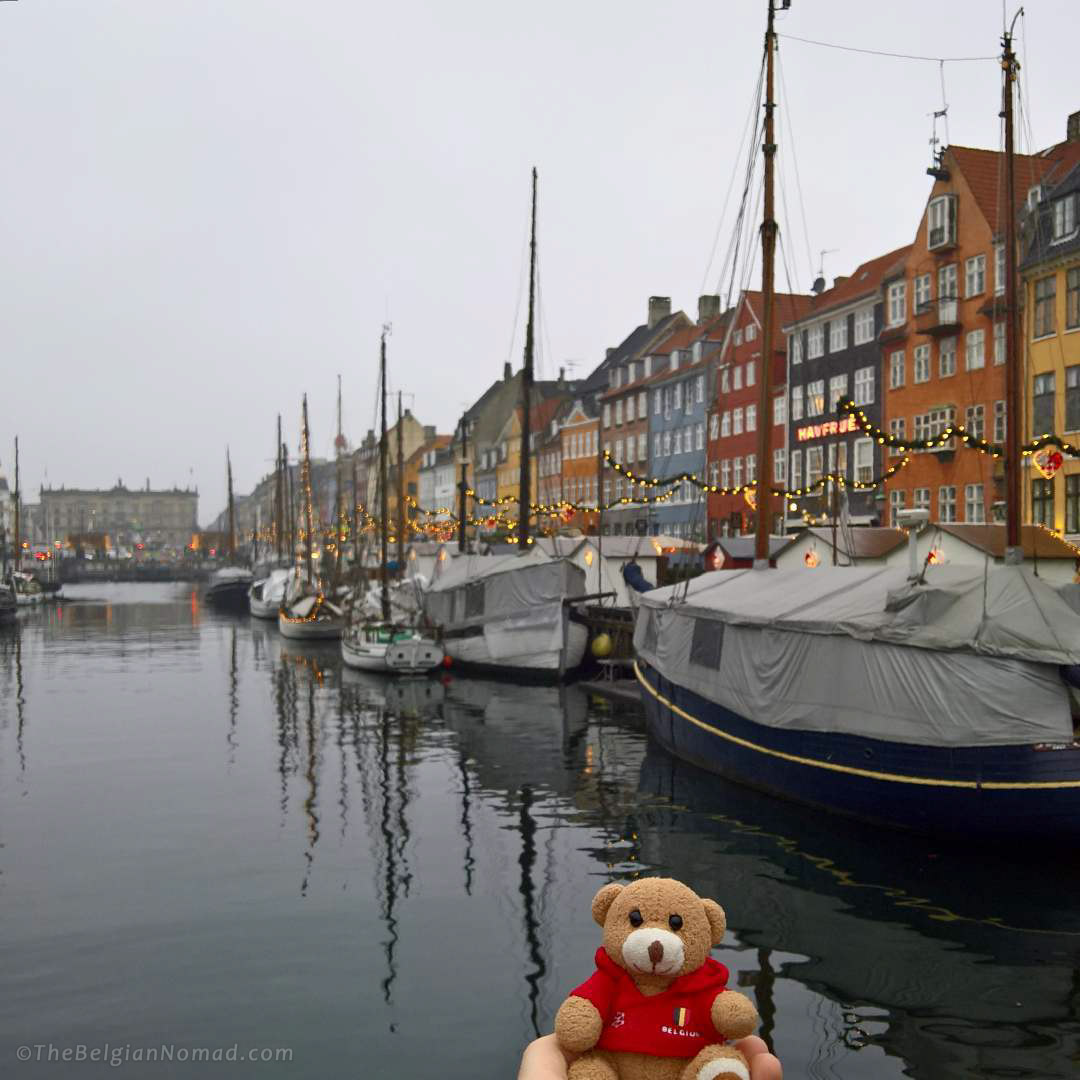 Impossible not to start with Nyhavn, the 17th-century waterfront, canal and entertainment district in Copenhagen, which harbours many historical wooden ships.
Between 1845 and 1864, the famous Hans Christian Andersen lived at No. 67, where a memorial plaque now stands, and he later lived at Nyhavn 18.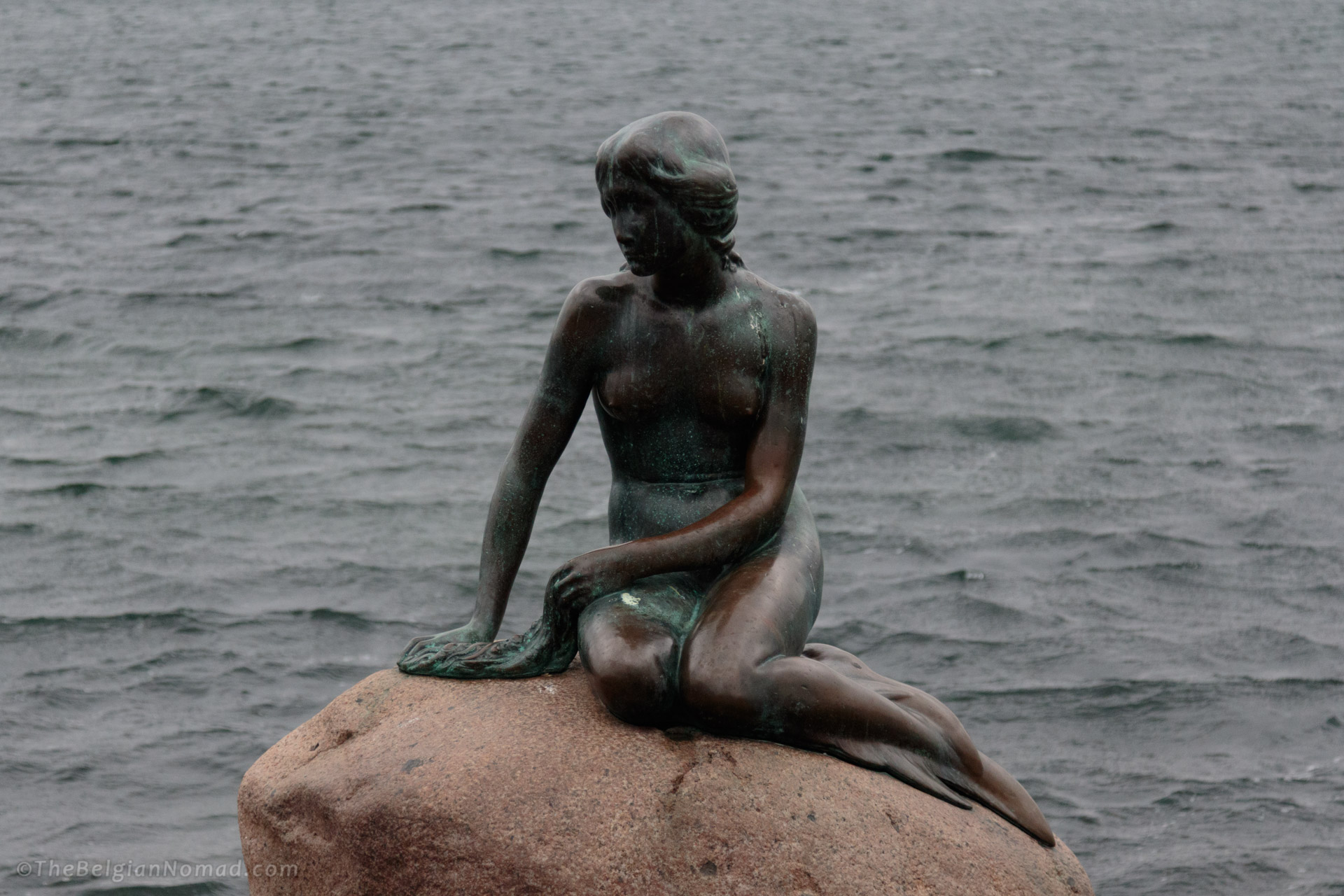 Andersen wrote a fairytale called The Little Mermaid in 1837, which inspired this sculpture (unveiled in 1913) on a boulder in the water along the Langeline promenade. It has found immediate success and has long been an internationally recognized landmark of Copenhagen.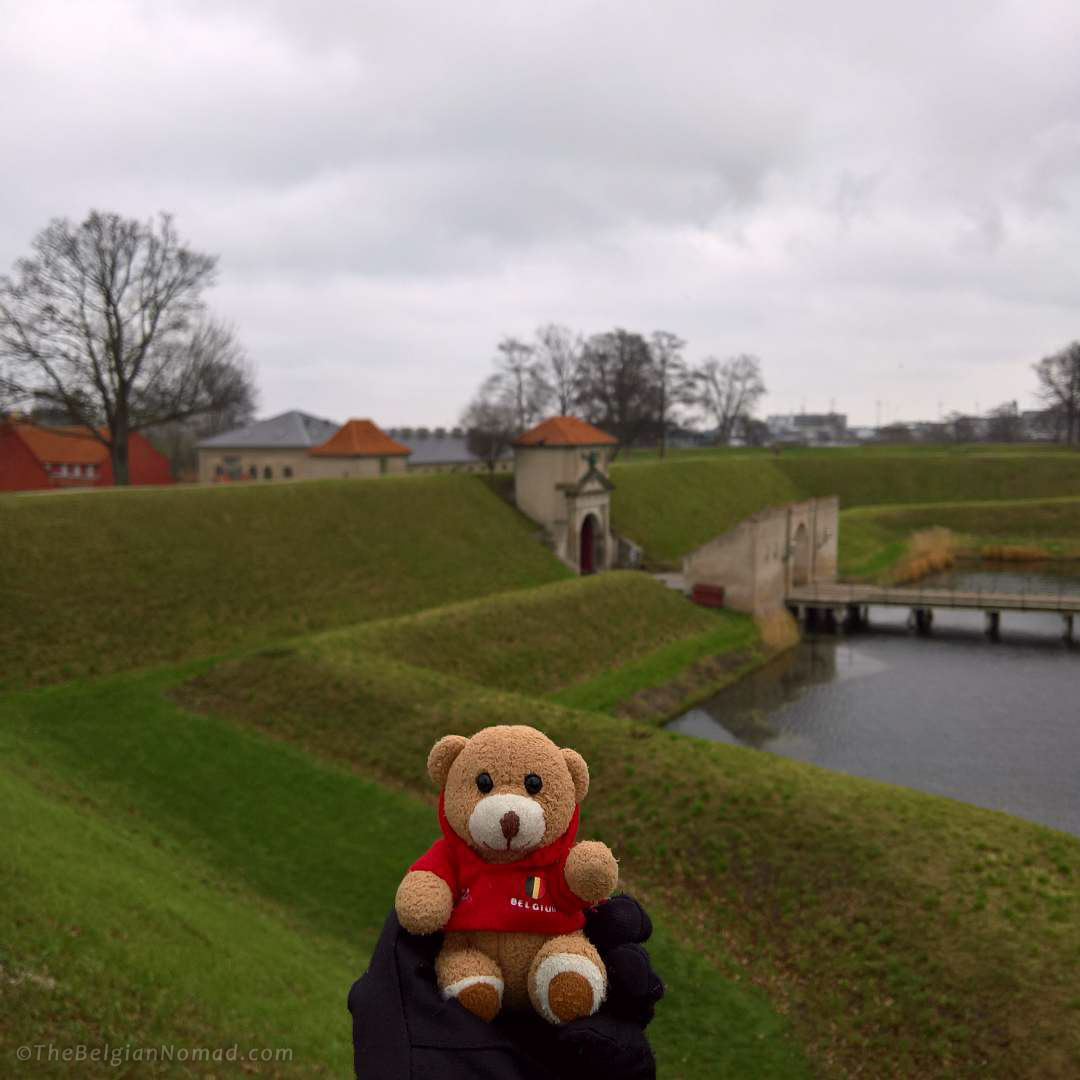 A little farther along the promenade, you'll arrive at the Kastellet ("citadel" in English), built in 1664 and one of the best preserved fortresses in Northern Europe. It is constructed in the form of a pentagon with bastions at its corners. Kastellet was continuous with the ring of bastioned ramparts which used to encircle Copenhagen but of which only the ramparts of Christianshavn remain today.
A number of buildings are located within the grounds of Kastellet, including a church as well as a windmill. The area still houses various military activities, but it mainly serves as a public park and a historic site.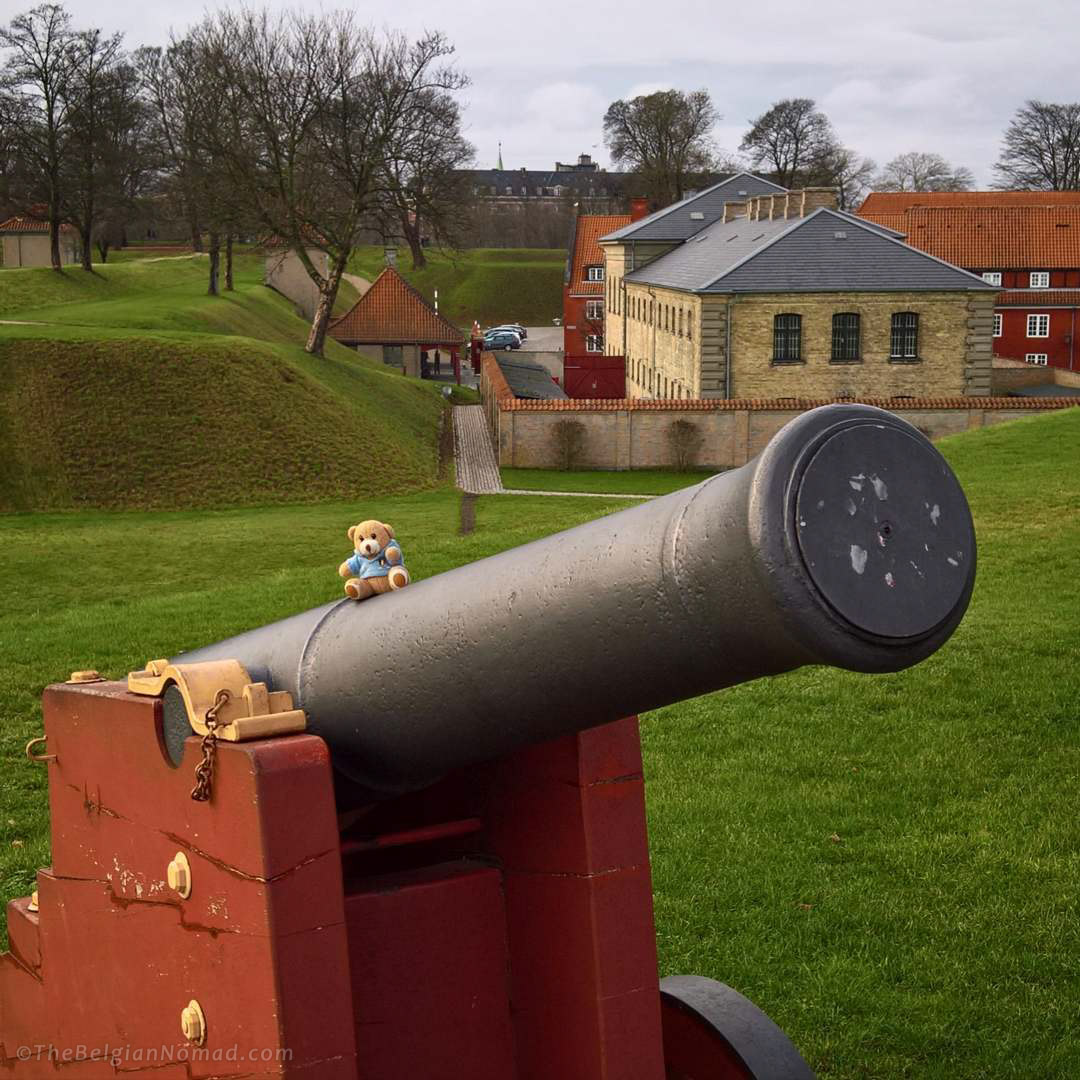 Around the time the Kastellet fort was built, many canons were defective and exploded upon firing their charge. Therefore, Kastellet's canon builders were required to fire a shot themselves, to prove their quality. Don't fear for little Nomad, though, these days the canons are there only for decorative purpose.